The Artisans of the Amalfi Coast
The history of craftsmanship on Italy's Amalfi Coast runs deep, and the community of artisans who work there exude dedication, perseverance, and challenger spirit.
Across 37 miles of winding roads, the sinewy strada statale 163 Amalfitana (SS163), known colloquially as the Amalfi Drive, connects the southern Italian towns of Sorrento and Amalfi. Originally built by the Romans and restored in the 1830s, it now provides dramatic views of the Tyrrhenian Sea to the millions of visitors enjoying the balmy climate—temperatures regularly tick over 86°F—each year. This arterial thoroughfare is more than just a local landmark, however; it's also an essential piece of infrastructure that connects over a dozen coastal towns and their hardworking communities.
Yet these zigzag roads, with perfect pastel-hued houses and lemon groves lining the hills, are just the backdrop to my journey. I'm making tracks with the Mazda CX‑60 to discover a specific local community that, owing to coastal topography and throngs of visitors each year, has been vital to the region for centuries, and to discover how it is maintaining tradition while meeting the demands of an increasingly digital future.
WATCH: The Mazda CX‑60 explores the Amalfi Coast
Each artisan relies on craftsmanship that has been passed down from generation to generation, just as Mazda does with its own Takumi artisans in Japan. These skills are no better exemplified than in the cabin of the Mazda CX‑60, with its beautifully intricate stitching and carefully curated materials. It's certainly a calming influence as I squeeze the car between shop fronts and souvenir-seekers.
High above the town of Amalfi and built into the hillside is the Amatruda paper mill. Paper has been made in the region since the 13th century and, at its peak, some 15 different mills were in production, serving the local community. Today, only Amatruda remains, thanks to the determination of Luigi Amatruda and his family. In the 1970s, he had the vision to go back to the business's roots and recreate a handmade medieval-style paper that allowed the business to survive and, indeed, thrive.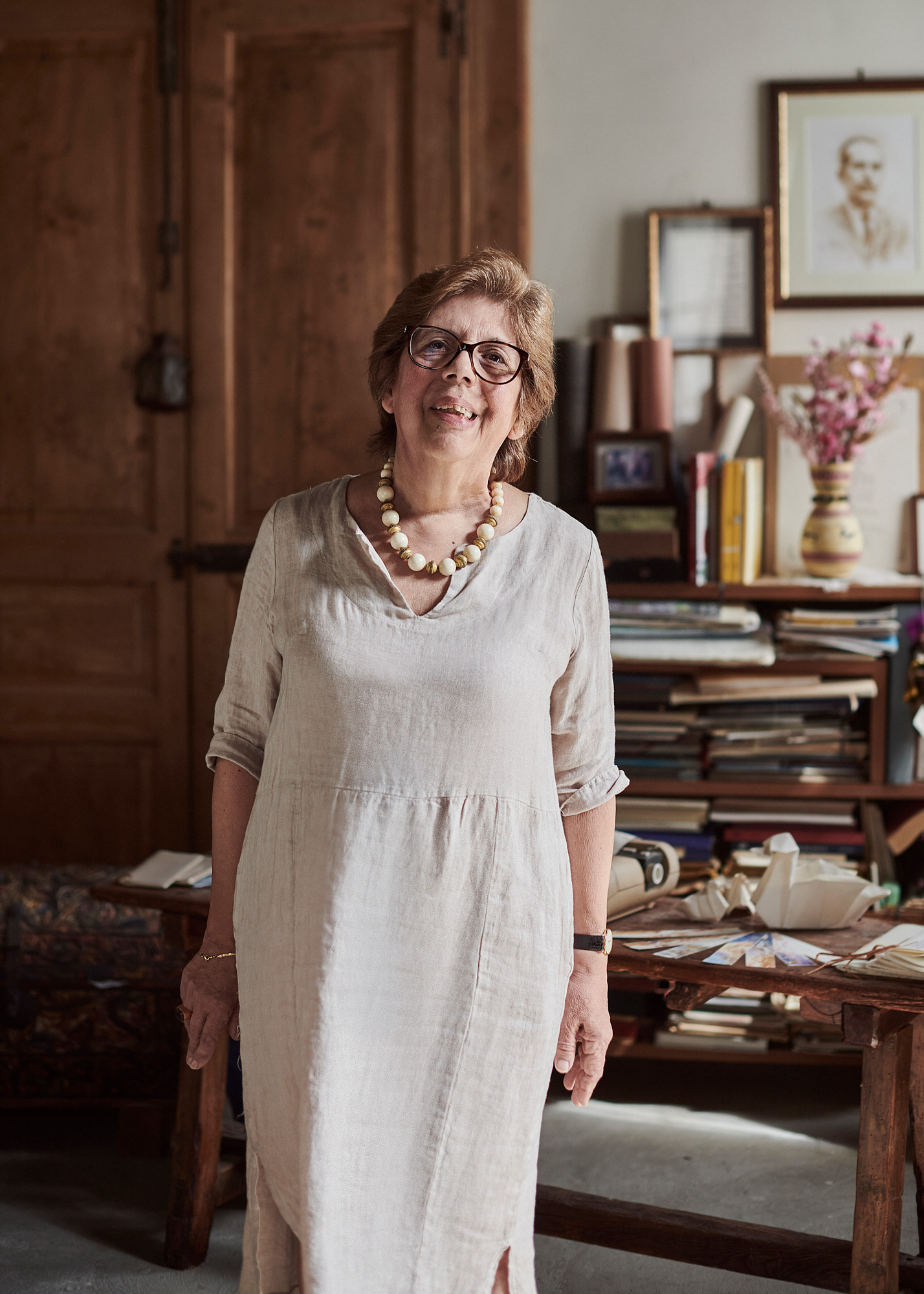 Having made hand-made paper for generations, Amatruda is now spearheaded by Antonietta Amatruda.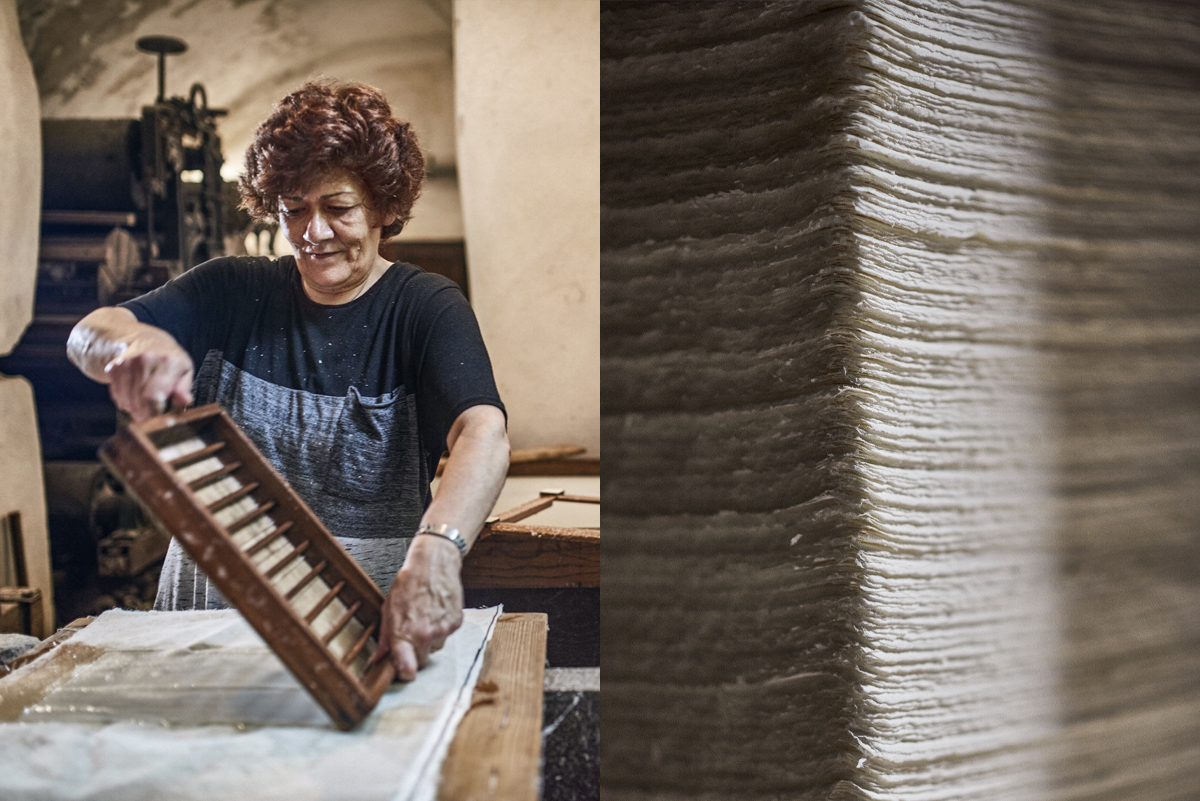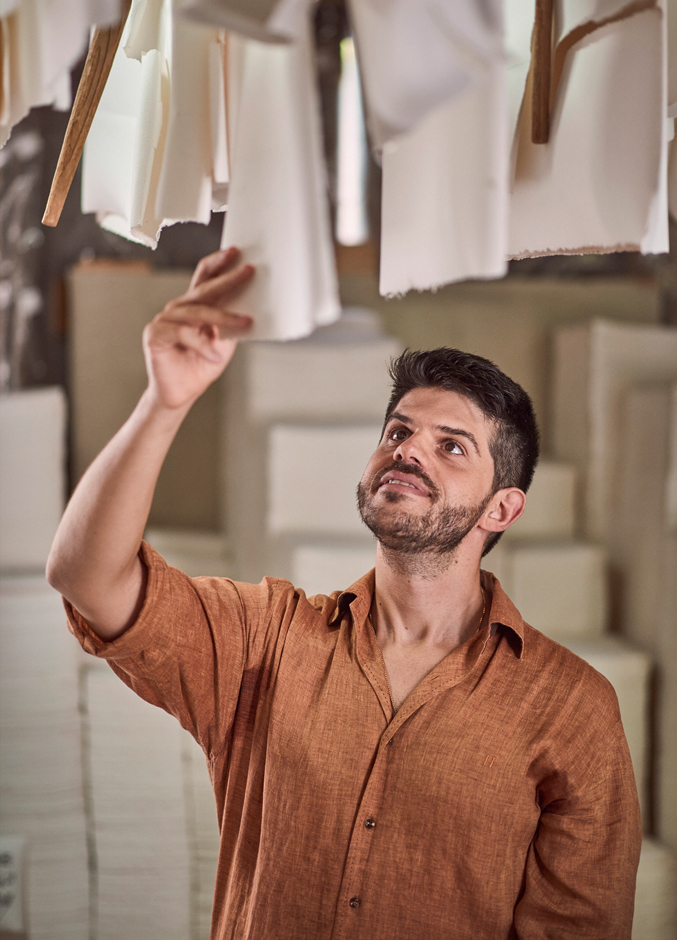 "The result is a rich, textured paper, thick and wonderfully tactile with rough edges."
"The paper mill is still in business only because my father Luigi returned to the past to be able to face the future by reproducing a valuable type of paper that is used today for writing and art publishing," explains Antonietta Amatruda.
It's a painstaking process that begins with the raw materials of Forest Stewardship Council-approved cellulose from Sweden and organic cotton fibres from Spain being mixed in a 400-year-old stone churn, powered directly by the waterfall that runs through the mill. Vegetable-based glue is added, and then single sheets are hand-made by dipping a wood and metal frame into the mixture. Each sheet dries for 20 days before being pressed for two further days. Only then will it be inspected for quality by one of Amatruda's experts. The result is a rich, textured paper, thick and wonderfully tactile, with rough edges created by the unique drying process.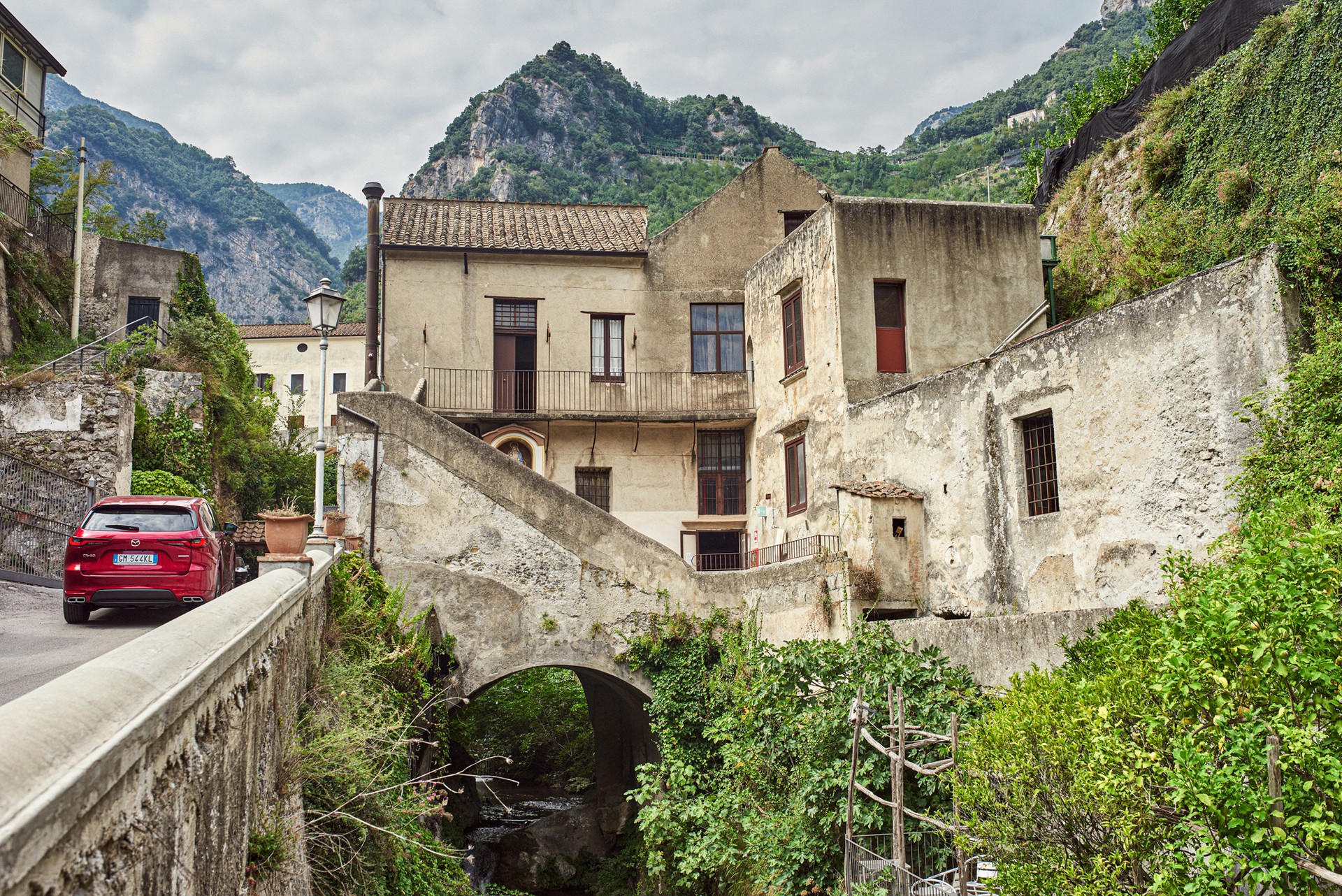 As Antonietta's son Giuseppe guides me around the mill and back to the Mazda CX‑60, he explains with contagious enthusiasm how he has toured the world, including Japan, to share the art of Amatruda. I head back down the hill confident that the family business is in safe hands.
It's around half an hour's drive on the SS163 coast road to Praiano. Following every twist and turn of the shoreline, it feels as though the front wheels of the Mazda CX‑60 are never pointed in a straight line. You'd think that all the arm-twirling would be a chore, but light, accurate steering, and an ideal driving position, aided by the car's Driver Personalization System, make carving through the continuous corners a joy.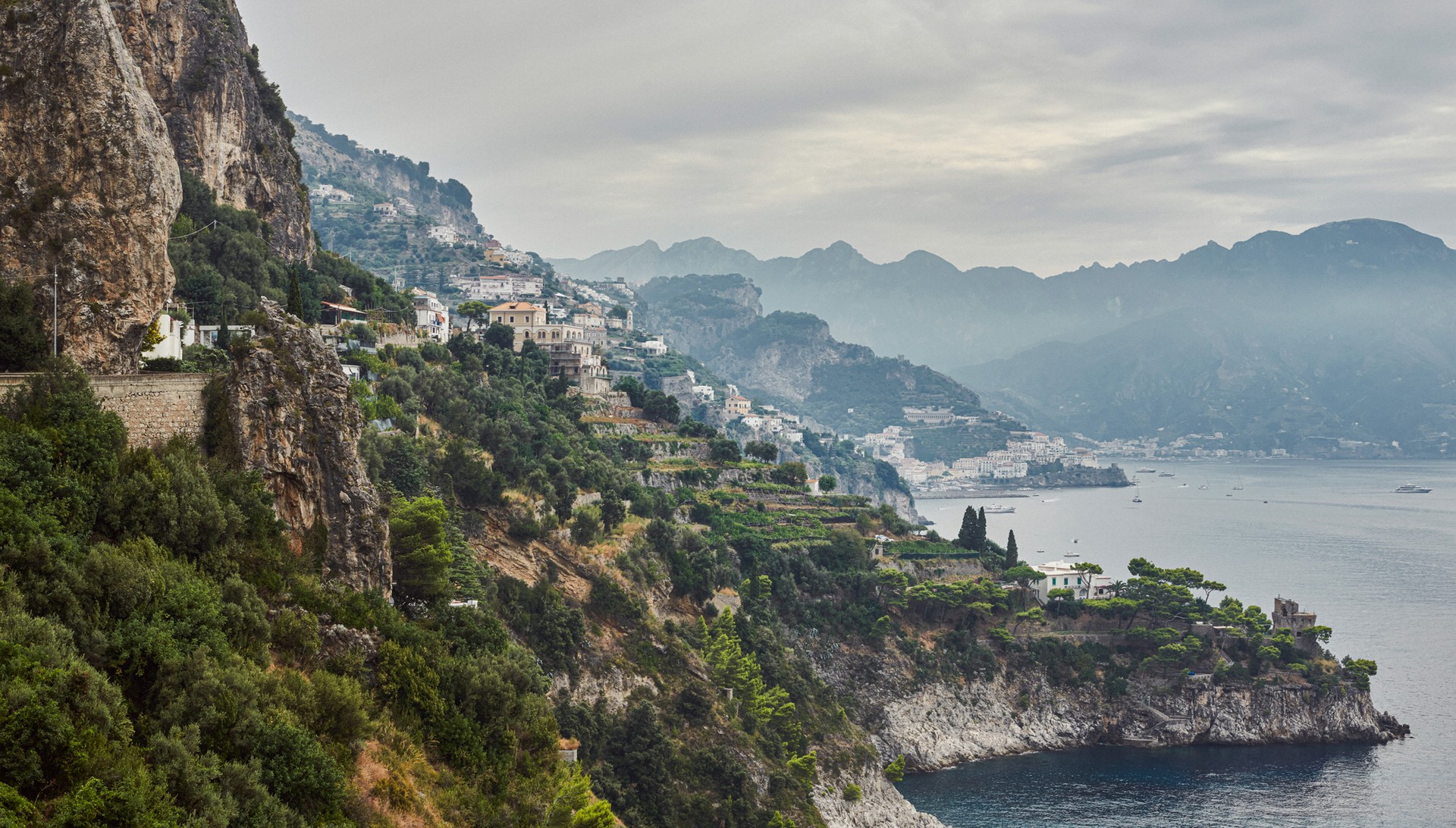 "The sinewy strada statale 163 Amalfitana connects the southern Italian towns of Sorrento and Amalfi."
Luthier Leonardo Scala's workshop requires quite a climb to reach but the effort is worth it. Some 50 years ago, his father Pasquale began making traditional medieval musical instruments and Leonardo has been working alongside his father since he was a small child, learning the craft and absorbing knowledge.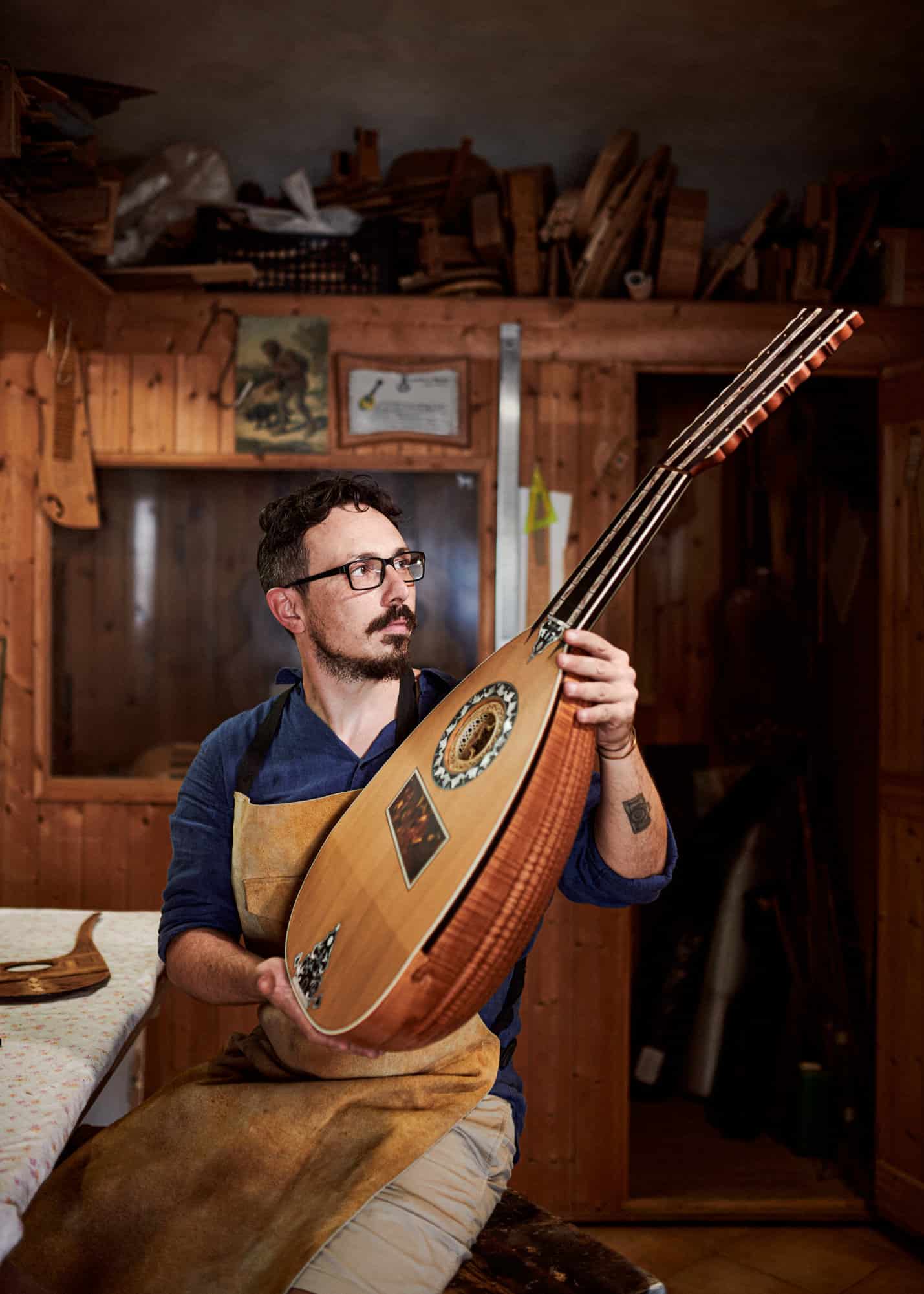 In his workshop overlooking the Tyrrhenian Sea and using local and imported wood from northern Italy and Germany, luthier Leonardo Scala crafts lutes, guitars, and mandolins.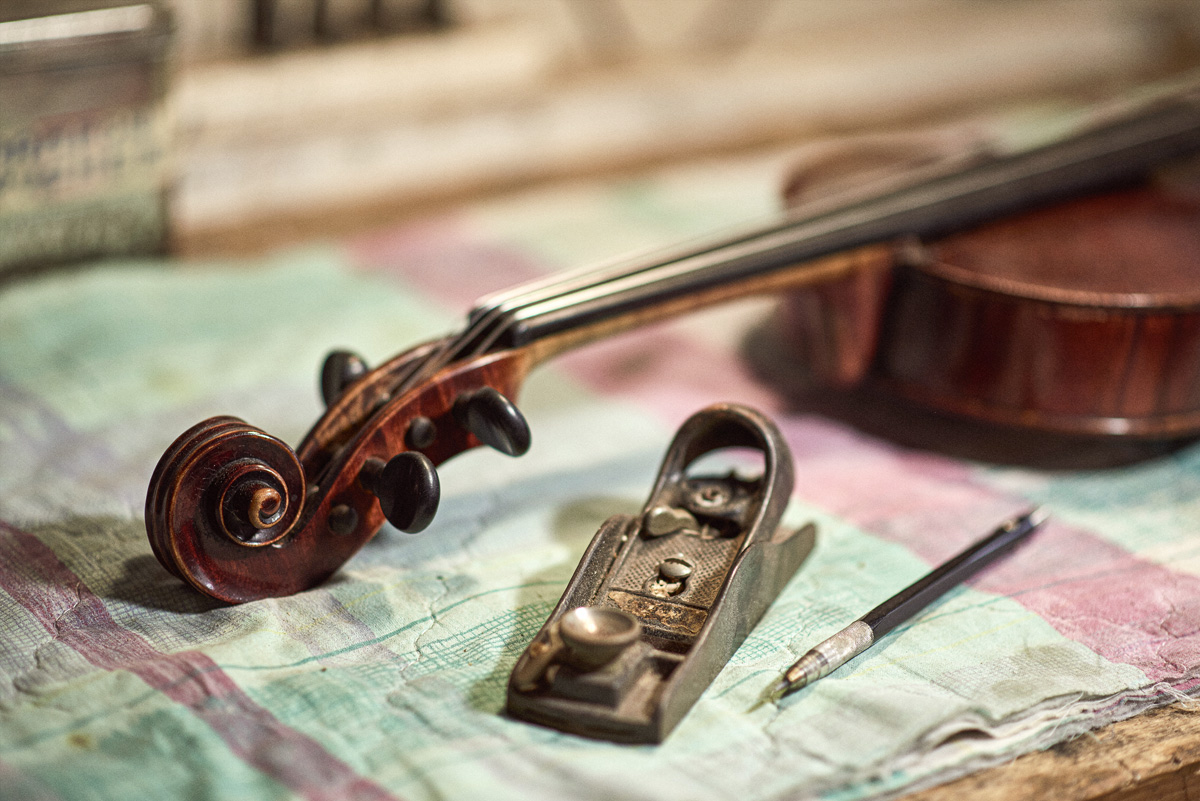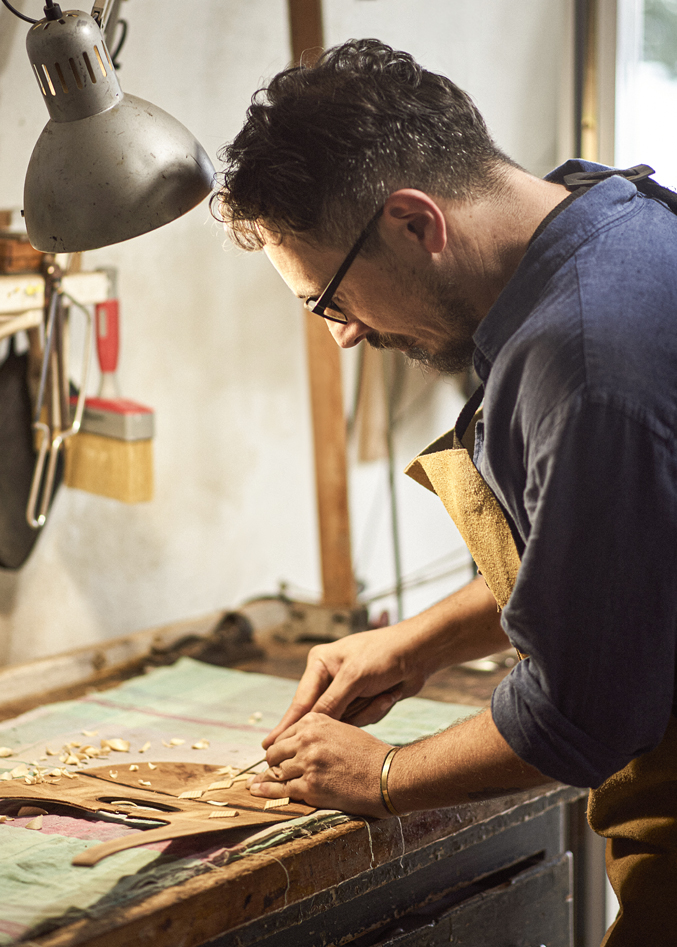 "I was raised here in the workshop… There is a history here and one that I continue with a passion."

LEONARDO SCALA, LUTHIER
It takes around four months to handcraft the beautiful lutes, guitars, and mandolins that leave the workshop, as Leonardo works his magic with intricate hand tools and a minimum of modern machinery. He takes wood from local forests and suppliers in northern Italy and Germany, and gradually transforms it into between five and six instruments each year, unchanged in design for hundreds of years.
The workshop's small window has an uninterrupted view of the Tyrrhenian Sea—a calming, inspirational vista shared by father and son for decades. "I was raised here in the workshop," he says. "I would come after school and work with my father. There is a history here and one that I continue with a passion."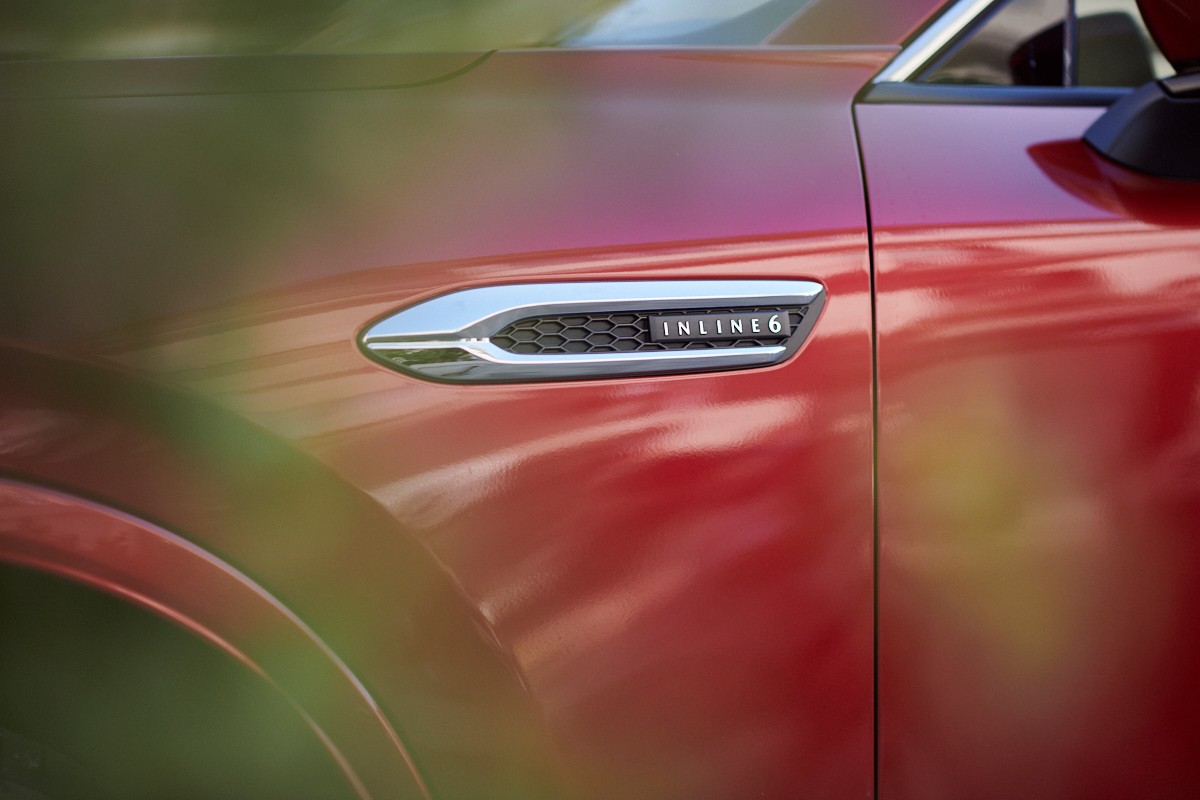 THE MAZDA CX‑60
Mazda's Takumi masters have been hard at work creating the perfect driving experience and, in the Mazda CX‑60, it shows. The perfect harmony of unbeatable minimalistic design, Japanese craftsmanship, and game-changing safety technologies, the Mazda CX‑60 was just as adept at tackling Amalfi's winding, narrow streets as it was climbing through the strada statale 163 Amalfitana—often regarded as one of the world's most beautiful roads.
"Light, accurate steering, and an ideal driving position, aided by the car's Driver Personalization System, make carving through the continuous corners a joy."
I continue my own journey along the coast, soon reaching Positano, which seems almost impossibly perched on the cliffs. Taking the roller-coaster road down through tiny streets requires frequent use of the Mazda CX‑60's 360° camera system and folding mirrors to navigate safely among the scooters and holidaymakers.
My final stop is on the north side of the peninsula in Sorrento. Just moments from the harbour, overlooking the bay of Naples, is Fratelli Aprea. This family has been building beautiful boats here since 1890, using locally sourced wood, alongside more exotic imported mahogany and other materials.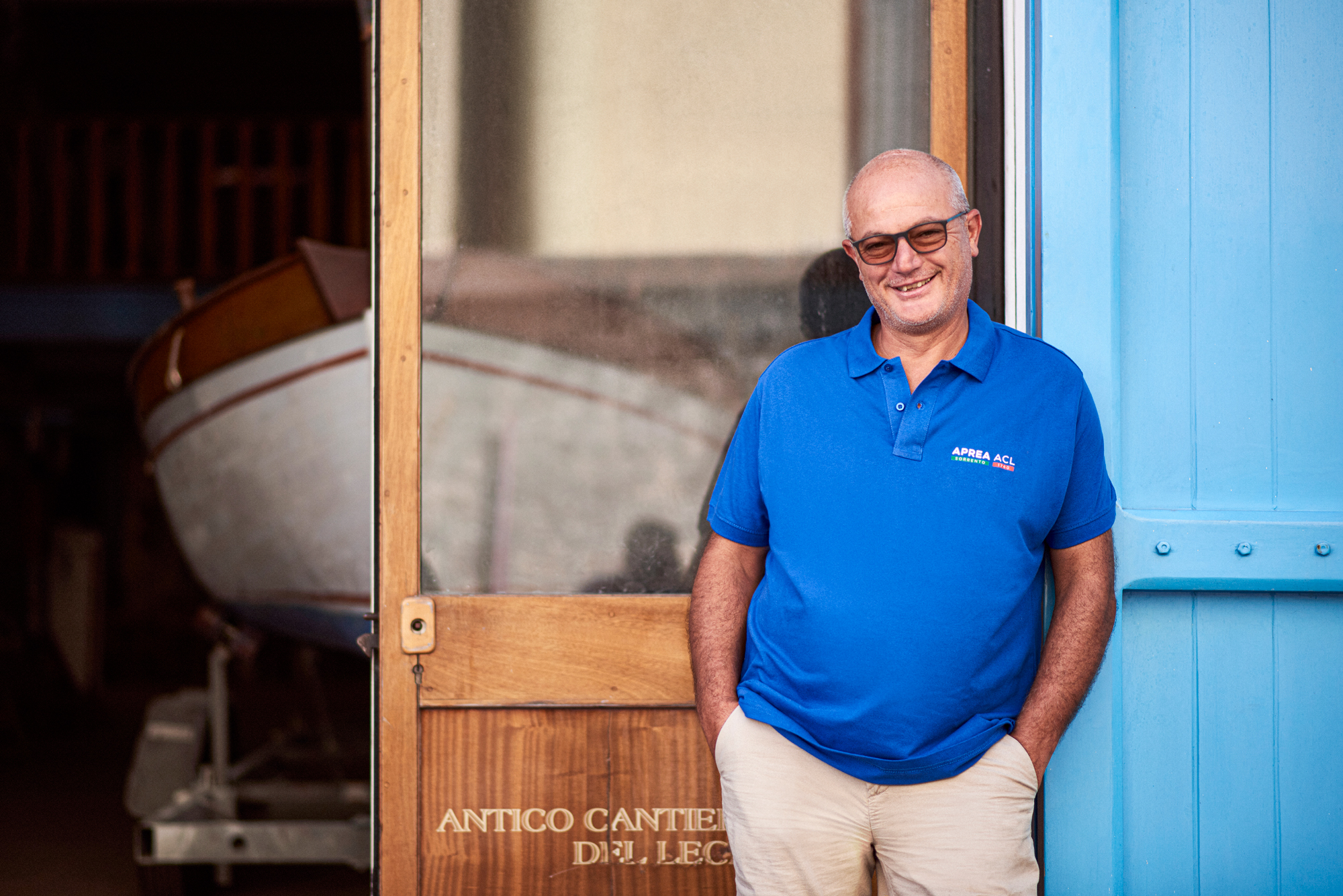 Family business: Cataldo (below) works with his father Nino (above) and uncle Francesco out of their workshop, tucked away in the peninsula of Sorrento.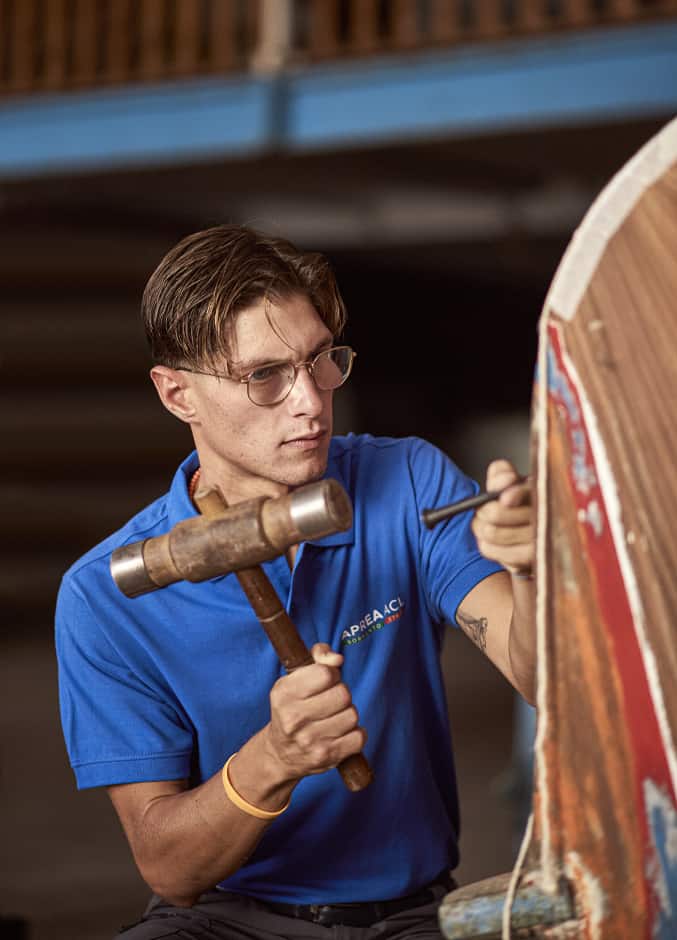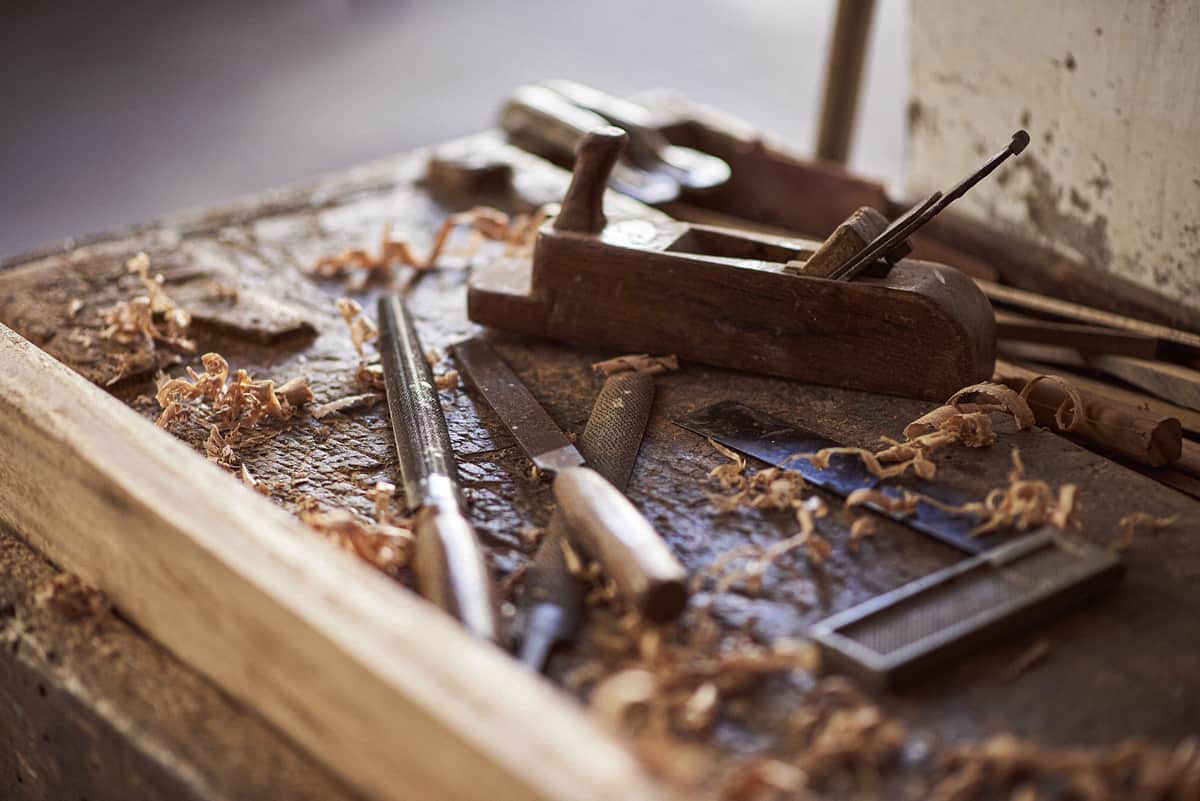 Cataldo and his sister Alessandra are the seventh generation to shape and sell these beautiful watercraft. Both grew up in the boatyard where just two new vessels are built each year. I watch as Cataldo deftly hammers in rope to seal the gaps between the planks that make up the hull, just as his ancestors would have done. "I always wanted to be here as a child," he says. "I never wanted to go home."
Destined to take over from his father Nino and uncle Francesco one day, Cataldo is bringing new ideas to complement traditional values. Fratelli Aprea is already offering hybrid power for its boats and all-electric versions will come in the near future, ensuring that these craft will continue to cruise the coastal waters for generations.
As with all the artisans I've met on this journey, it's reassuring to see that their traditional skills and values have a promising future.
---
Words Nik Berg / Images Rama Knight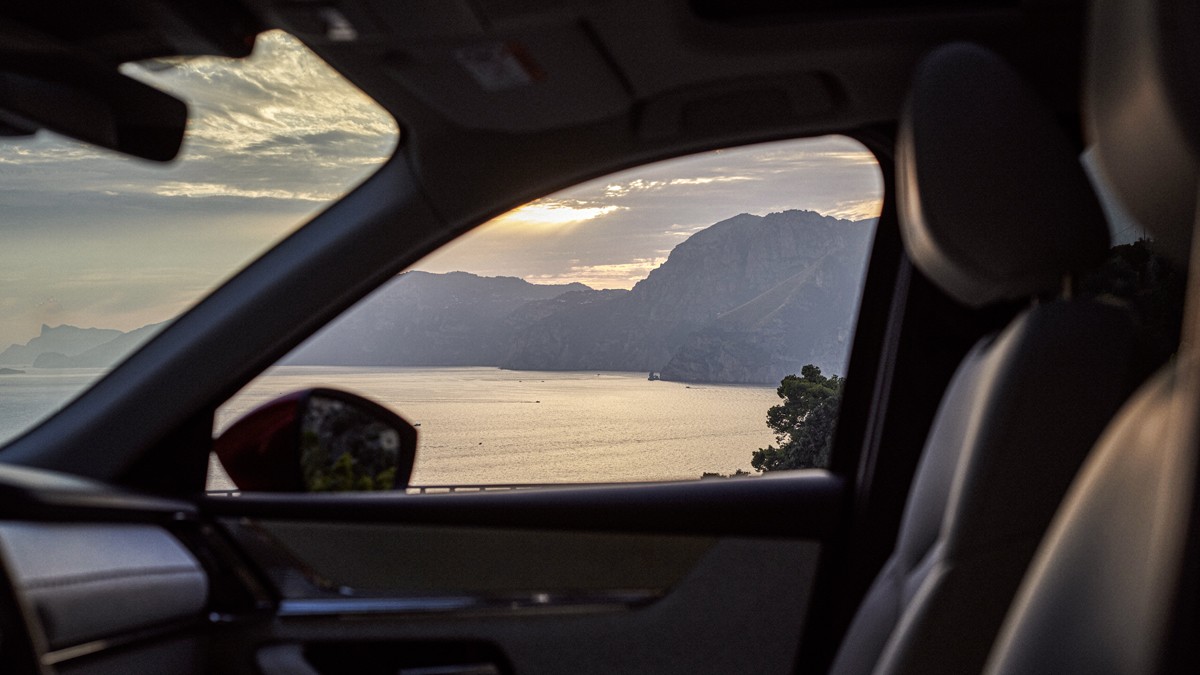 find out more
Start your journey