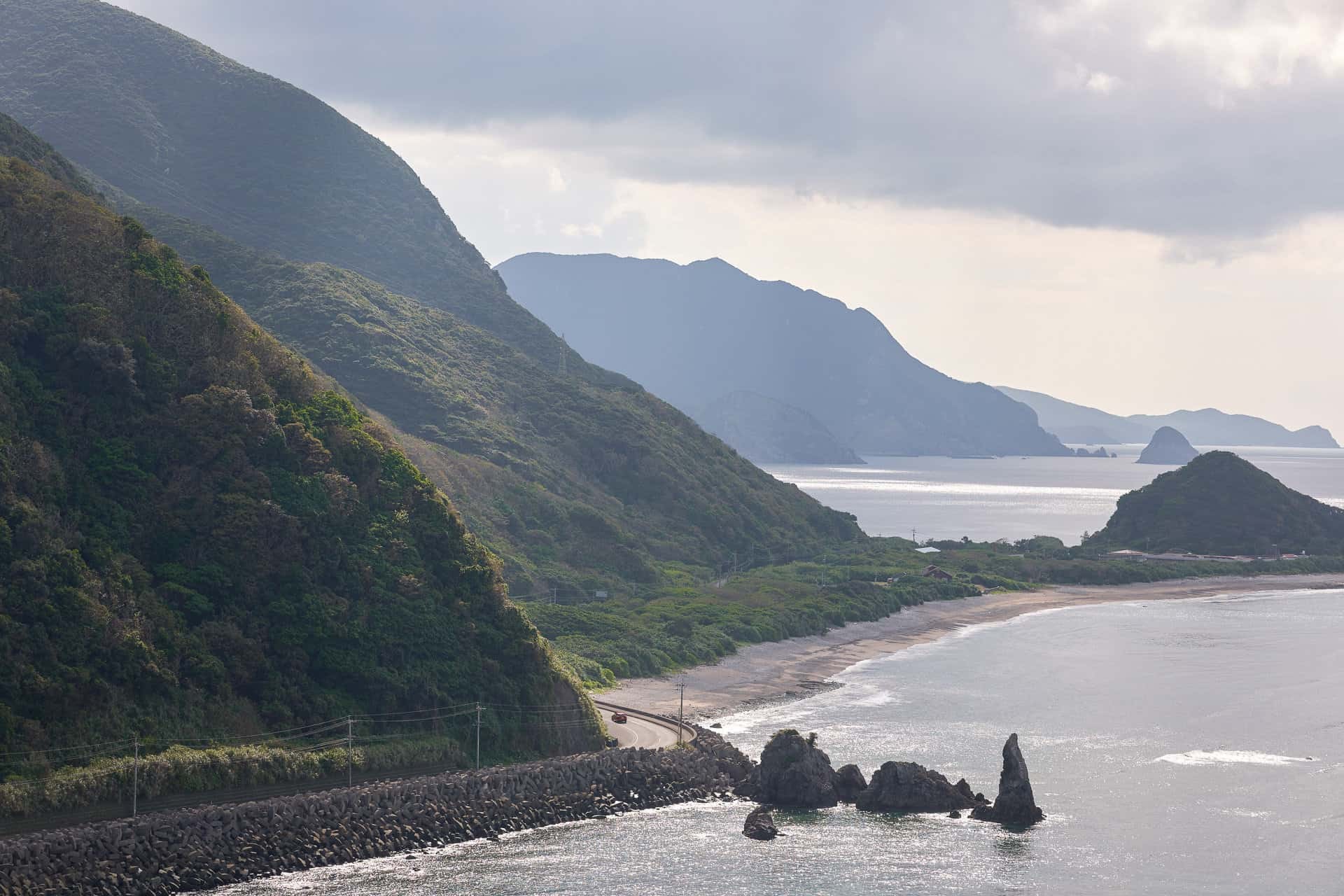 The roads winding and the food delicious, Amami Oshima isn't far from mainland Japan, yet it's a world apart with stunning drives and vibrant cuisine.
Eating in a traditional Tatami room, a local is quick to share his knowledge with the table. "There's good sea urchin and there's bad sea urchin," he says, laughing. Sitting on the floor, he's picking at a plate of freshly sourced sashimi at a small restaurant hidden among the winding streets of Naze in Amami Oshima. His statement could seem brazen, but that couldn't be further from reality.
That's because the locals of Amami Oshima have an incredibly close connection to the island's rich food scene. Amami Oshima's essence can be sampled and savored across the unmissable food and drink that's made on its shores, and I've set out to do exactly that, including the hearty and warming Keihan dish, local Shōchū spirits and handmade gelato. It's a dazzling food scene on this small island in the East China Sea.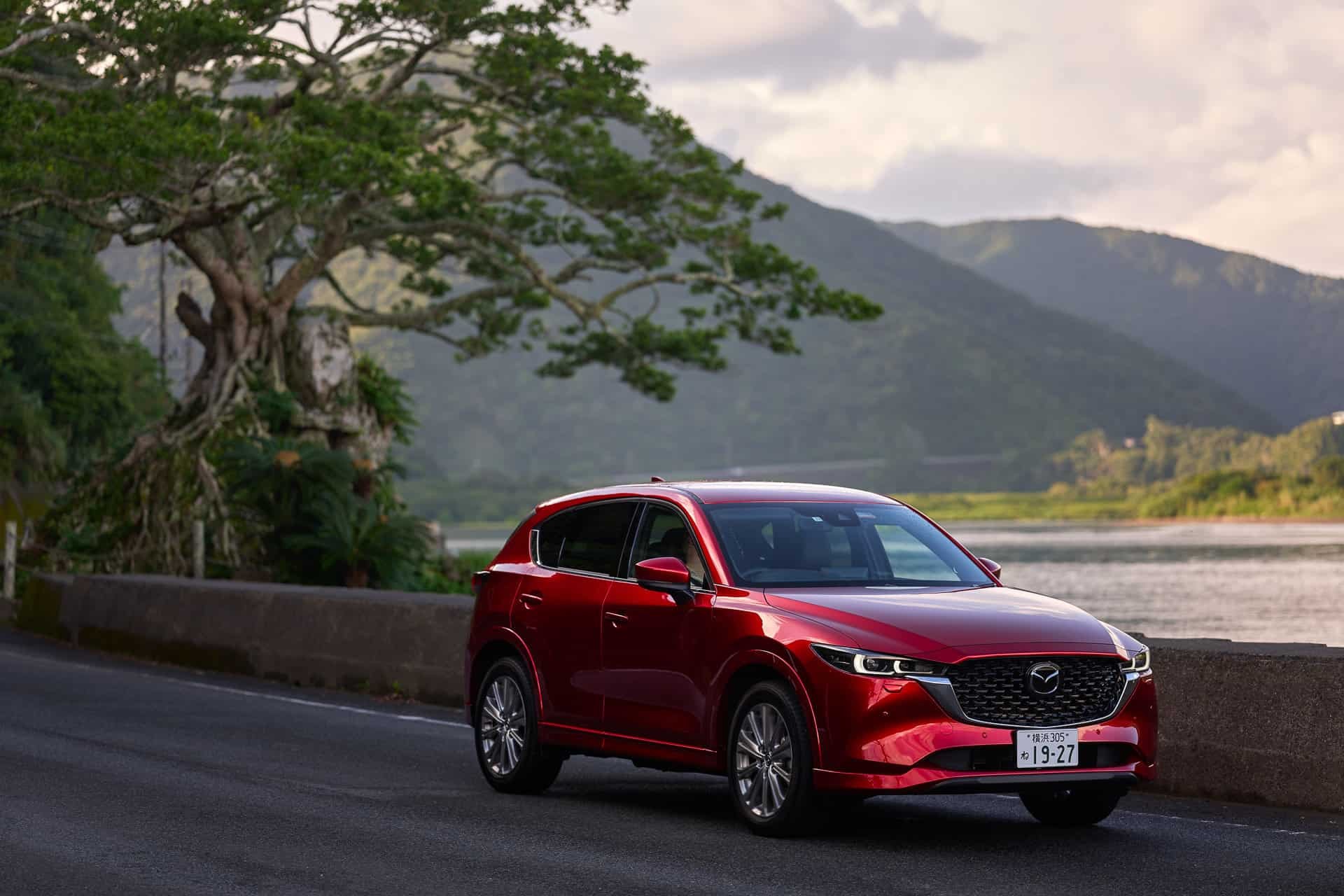 For my journey, I've commandeered a Mazda CX-5 in resplendent Soul Red Crystal. With a shimmering exterior, all-wheel drive and formidable power under the hood, it's a flawless companion for such an adventure. In the CX-5, I drive joyfully along the island's meandering roads, shifting between gears without concern. Between verdant mountains on the skyline, I catch glimpses of lush mangrove forests and white sand beaches with warm, translucent water.
These head-turning vistas can be found in abundance across the rural island, but I have other business, and it starts with a classic Amami dish. The island's most popular order, Keihan—a portmanteau of Kei and Gohan that literally translates to "chicken rice"—is a seven-ingredient dish that includes shredded chicken, broth, plain rice, ginger, green onion, shiitake mushrooms and dried seaweed. It's a versatile dish, and one that can be tweaked to any taste. The traditional method of serving involves assembling these ingredients and pouring over the broth to the point of submersion. It's salty but not too heavy, and makes for a casual meal especially when slurped with friends.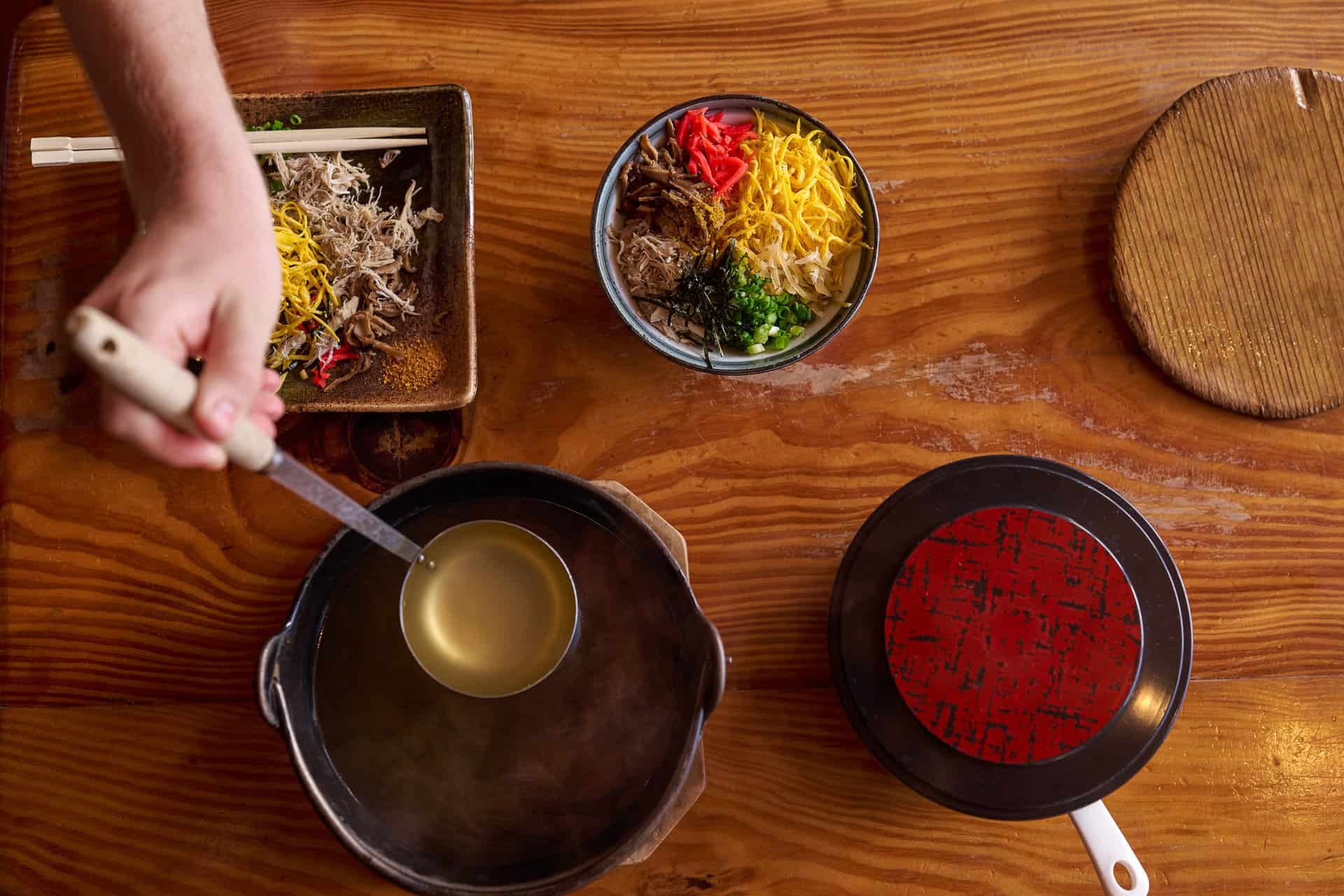 The kitchen at Keihan Hisakura serves up to 500 meals of the traditional dish each day
"There's nothing like it," says Yuichiro Hisakura, owner of popular restaurant Keihan Hisakura, who often uses local dried komikan oranges in his dishes. "It's popular with everyone," he shares, explaining that the dish has a deep cultural importance, too. Through Keihan, Hisakura explains, "schoolchildren can learn about the local ingredients and the culture."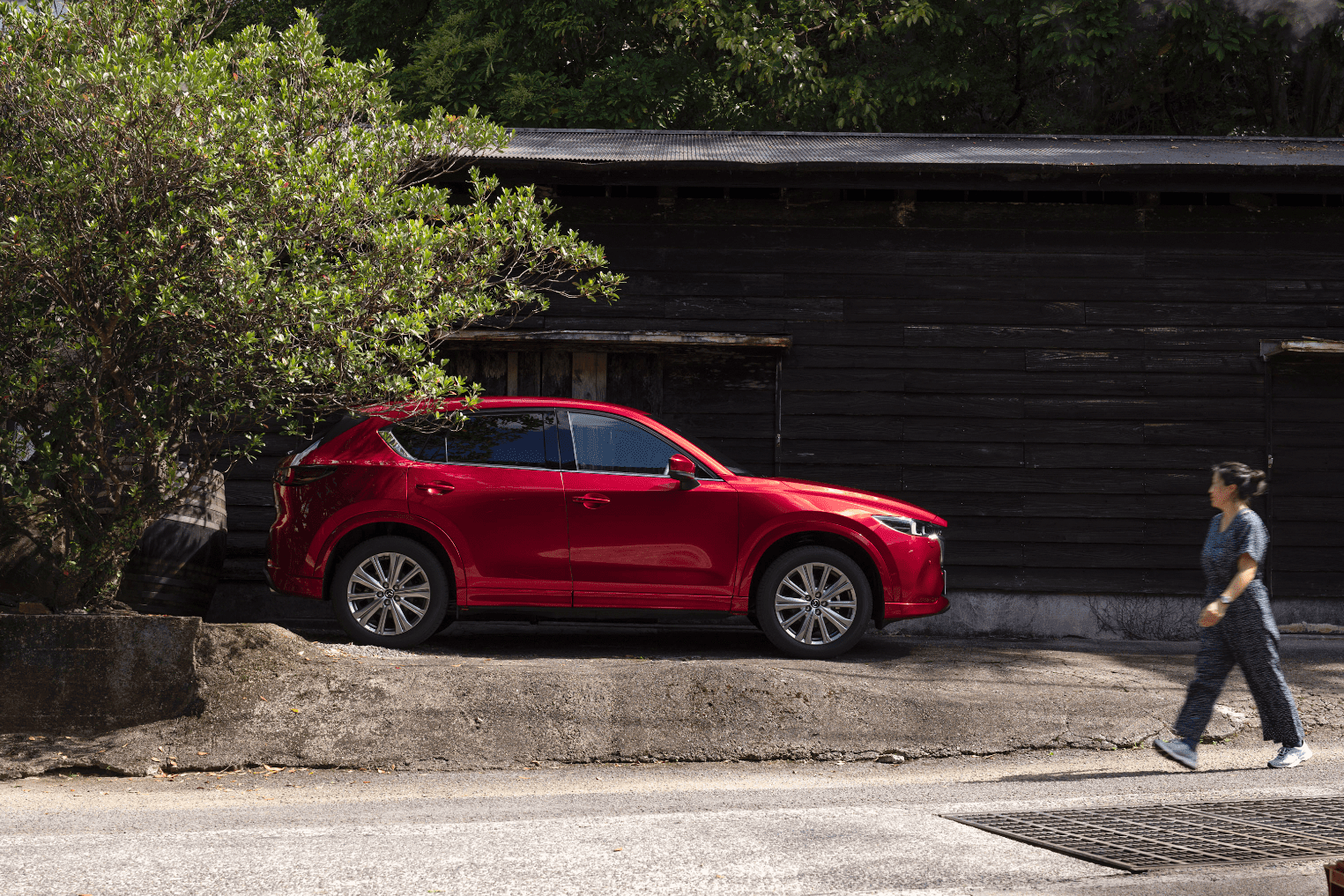 This cultural connection extends further than Hisakura's kitchen. Owing to its lush environment, Amami Oshima's produce can cover all the foundations of Japanese cuisine—Sa (sugar), Shi (salt), Su (vinegar), Se (soy sauce) and So (miso)—as Kasuke Oguri, my local guide, explains. Even the poisonous Cycad fruit, a jagged offshoot from Sotetsu trees, can be boiled down to make a flour that's used in miso and udon noodles: two popular ingredients on the island. I notice that Sotetsu palms are a common sight across the island, as I switch into the CX-5's Sport mode and climb smoothly up through hills that are blanketed in the trees.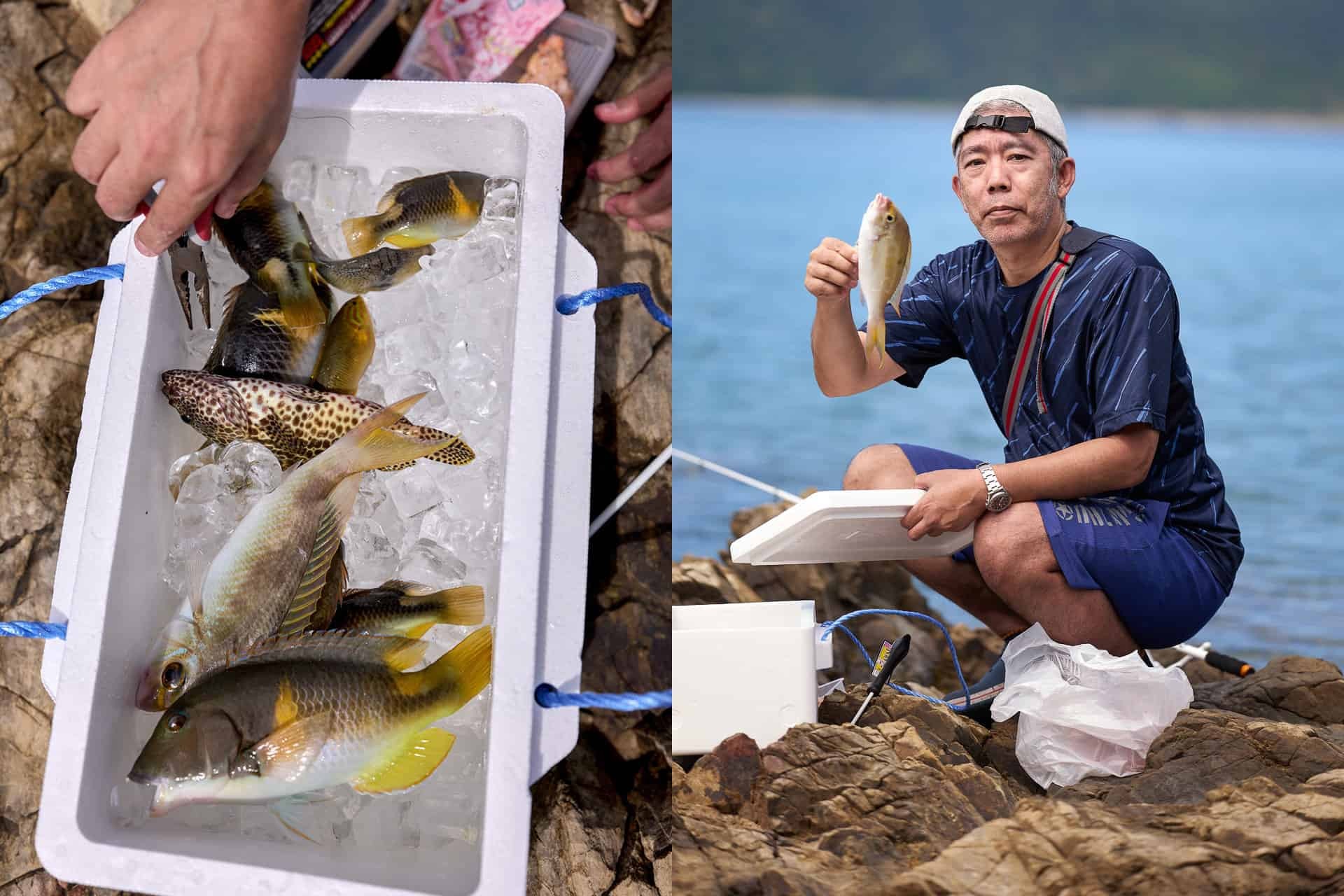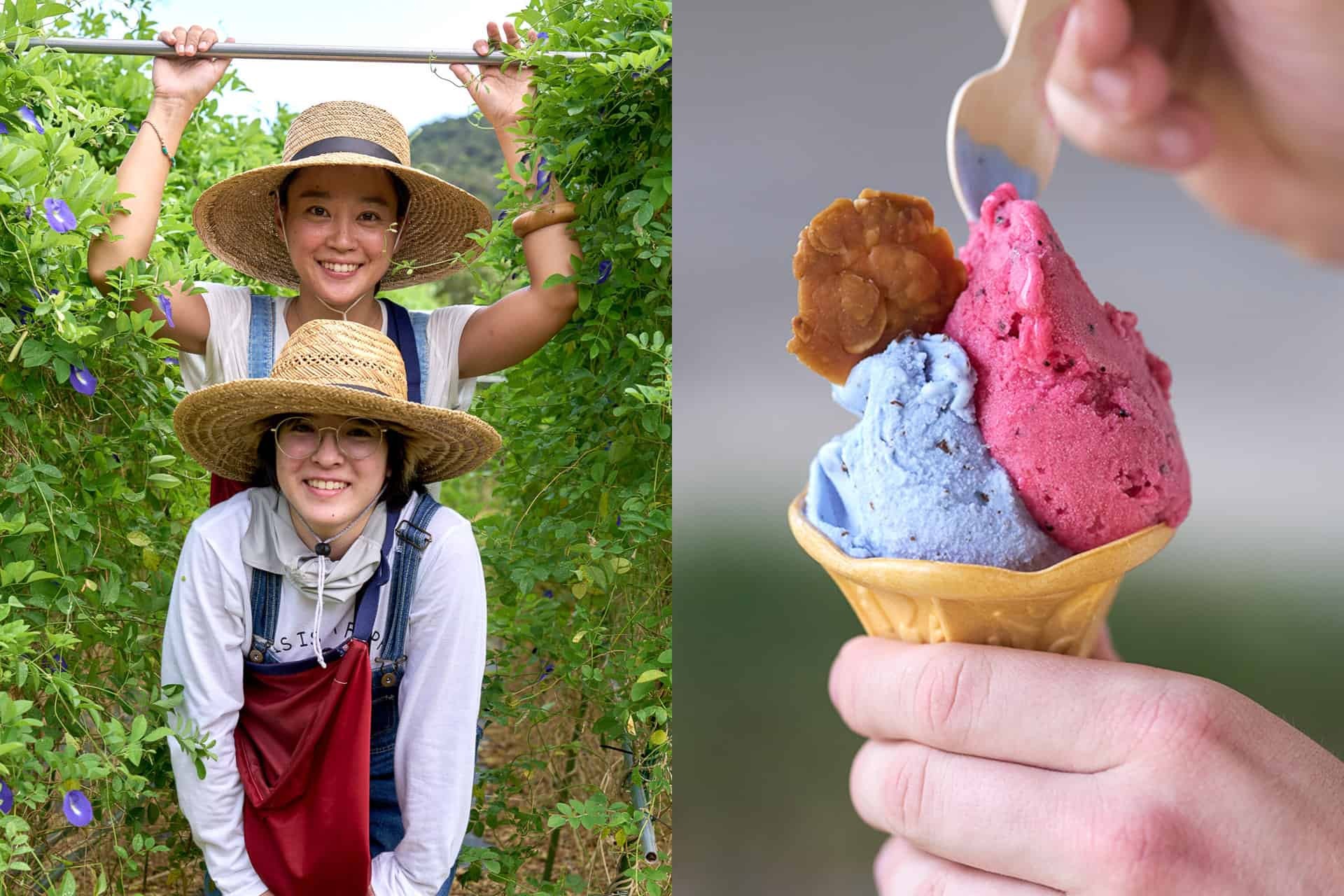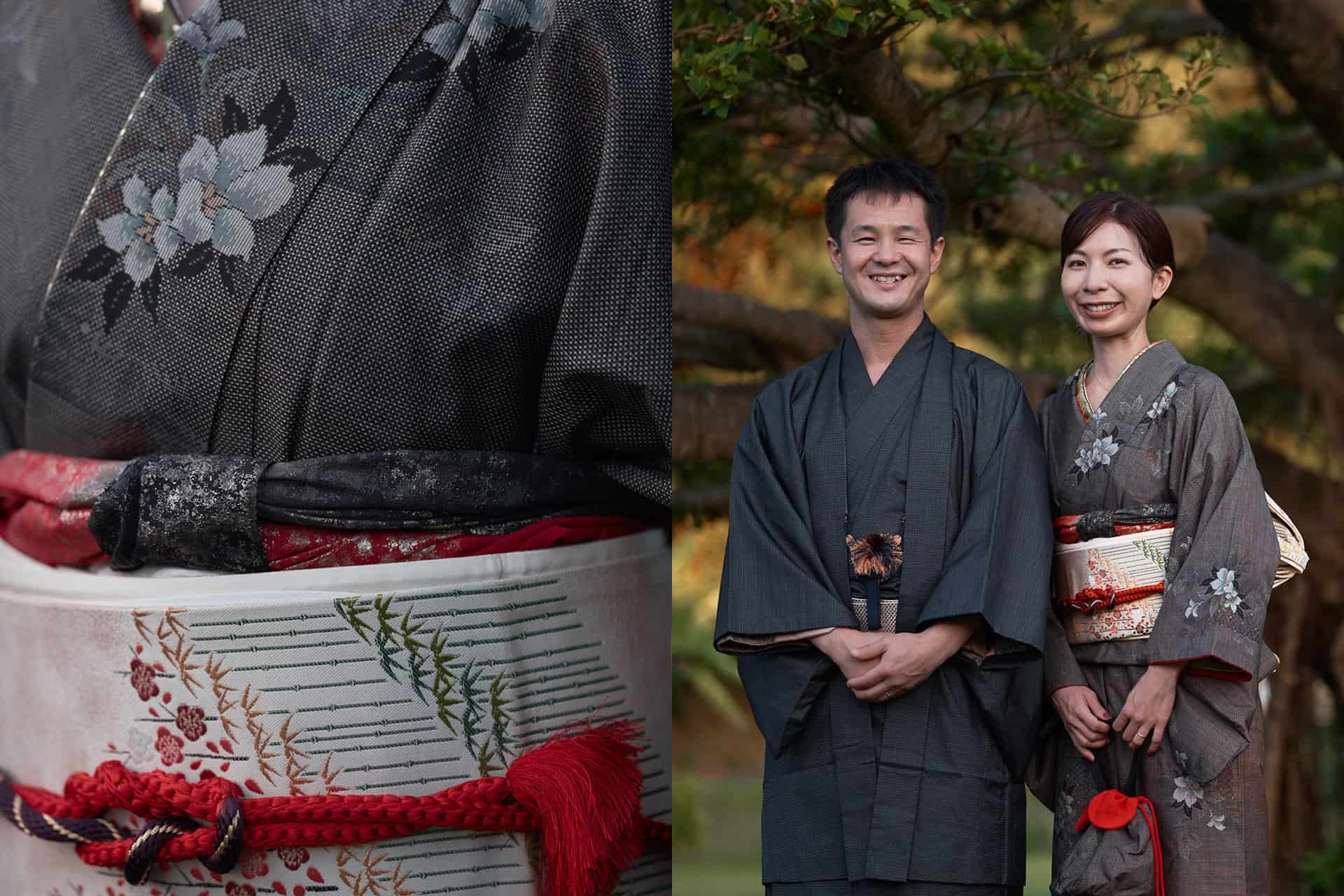 During a hot day on a tropical island, even the most introverted adventurer can't resist the temptation of a refreshing scoop or two of gelato. Using the CX-5's built-in navigation system, I make tracks for local hangout Tropica Amami. Surrounded by farms growing dragonfruit, butterfly pea and lemongrass, Tomotsugi Tanaka's establishment has become well-known for its wondrous, colorful gelato made from 50 percent fruit.
Recent batches, Tanaka explains, include Tanegashima sweet potato, which he uses for its hints of chestnut, not dissimilar to a Mont Blanc cake, and a peppermint blend using butterfly pea. "You can really taste the sweet potato with the milk," he says, enthusing that local ingredients are vital for both flavor and aesthetics. Future batches will include herbal gelato and a lower-sugar option for more health-inclined visitors. "The whole island enjoys natural, organic food," he says. "It's organic everywhere!"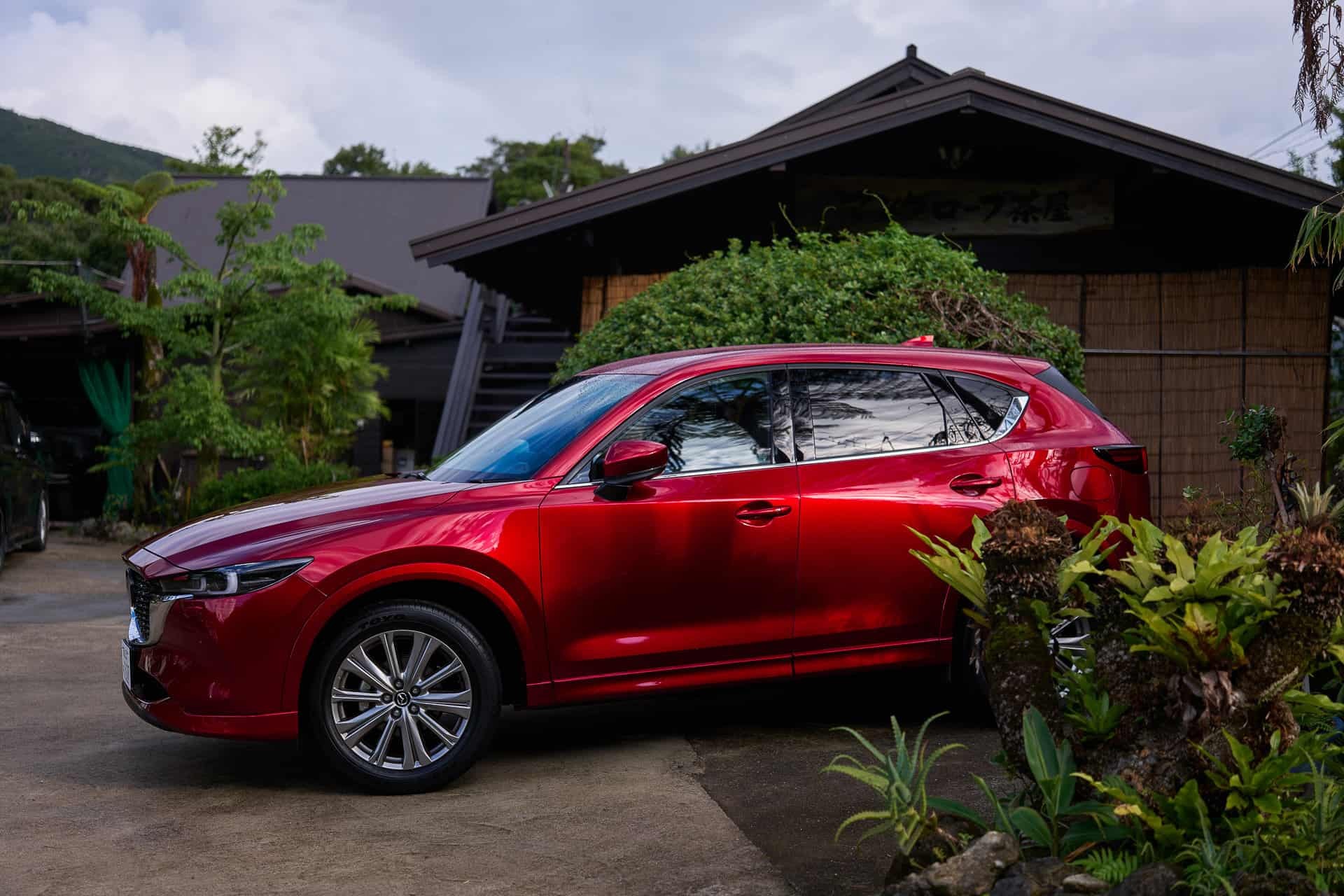 One of Amami Oshima's most famous exports is Shōchū. Mellow, rich and often served with lemon juice, ice and soda, it's a clear spirit made from steamed malted rice and local sugarcanes. As I park the CX-5—a local comments on the "beautiful" Soul Red Crystal as I maneuver safely into the space—Hiroyuki Kawasaki welcomes me to Yayoi Shōchū Brewery, a short drive from Naze.
Made with local sugarcane grown only a few miles away, Shōchū plays an important role both as a drink, and as part of an authentic meal experience. "It's important to have food and drink together," says Kawasaki, as we walk between dozens and dozens of Shōchū barrels ready to be sent around the world. "It's not just about drinking; you have to enjoy it with your meal."
With that in mind, there's no better meal to characterize Amami Oshima's food scene than Mangrove Chaya's most popular dish. As a tropical storm begins to thunder, I gaze outside at the sprawling mass of Amami Oshima's mangrove forest being peppered with rain, before ordering the restaurant's specialty—a crab served with udon noodles, seaweed and a hearty broth—for a true hyperlocal taste of the island. The hands-on dish is served with chopsticks, a pair of scissors and a metal picker with which to extract the crab's lean meat, making for a memorable last meal in Amami Oshima.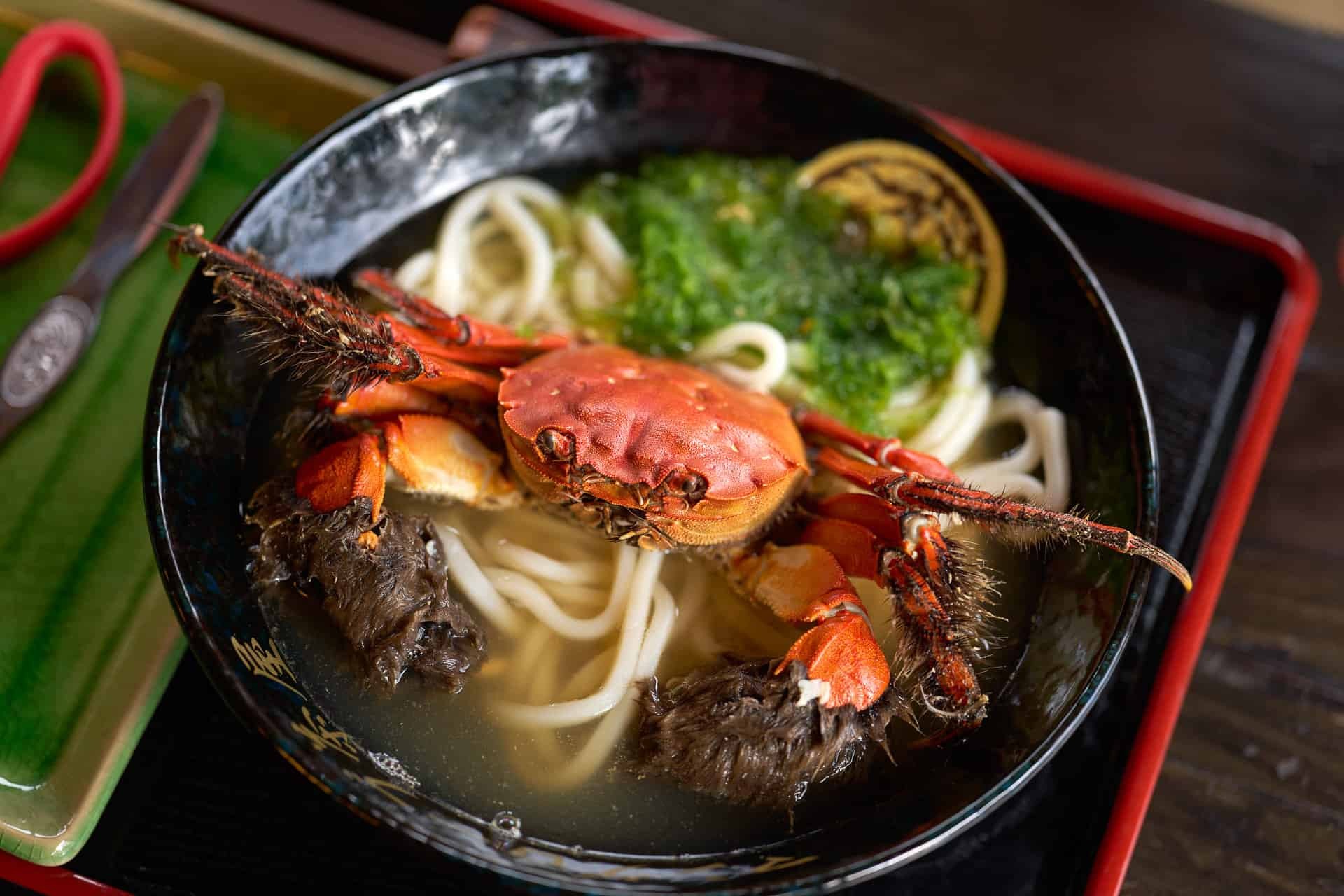 No air miles, and no preservatives: there's nothing more organic than a serving of local mangrove crab
As I drive to the airport in the CX-5, I reflect on my trip to Amami Oshima. Home to beautiful scenery, friendly locals and countless epic drives, this small Japanese island truly has it all for any discerning adventurer. What makes it truly unique, however, is its food and drink, with each plate and glass lovingly served with care and attention. As that local in the Tatami restaurant proved, it all deserves to be celebrated loudly and unapologetically by anyone lucky enough to experience it. I hope I did it justice.
---
Words Ed Cooper / Images Irwin Wong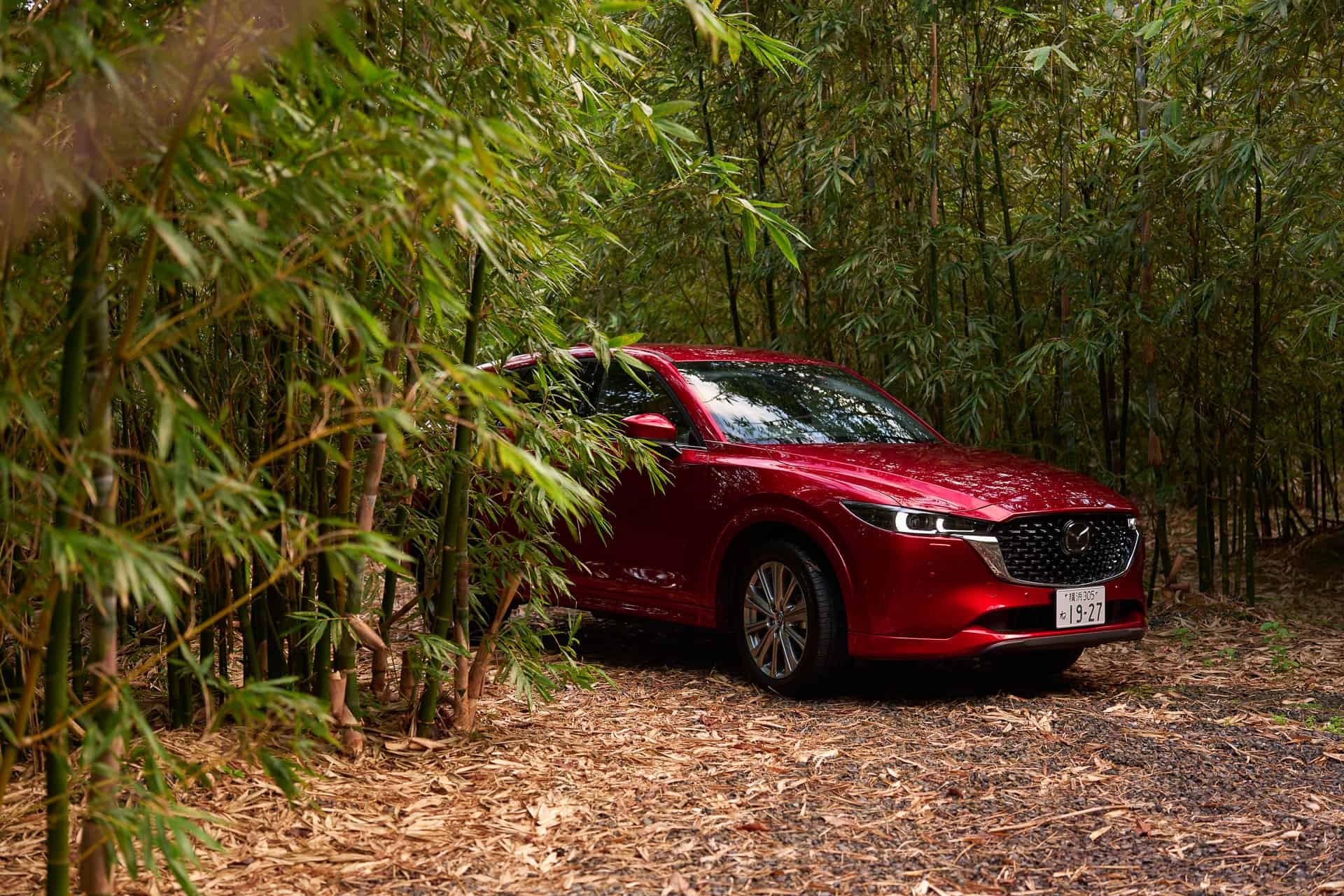 find out more
A taste of adventure