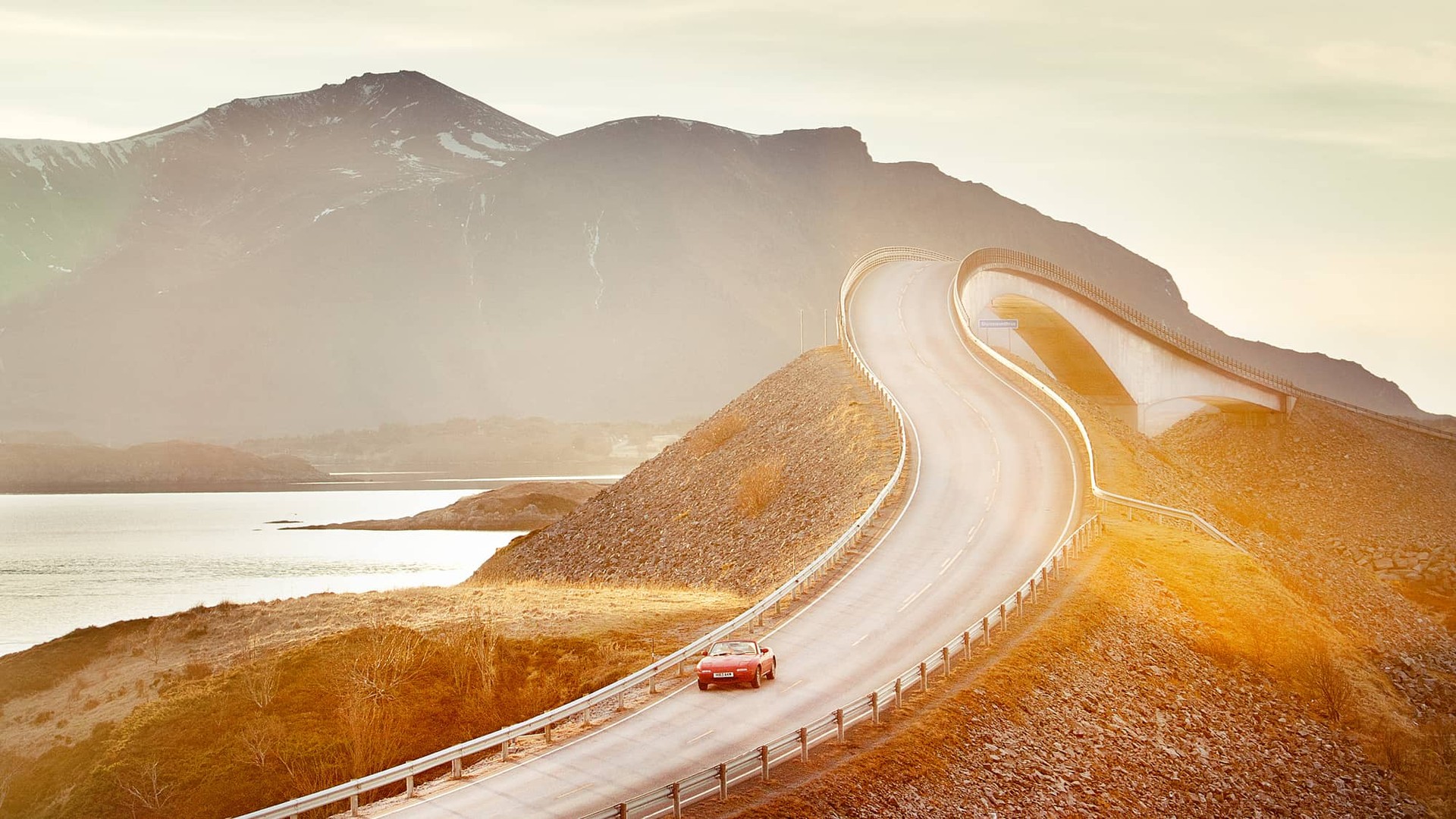 Driving pleasure comes as standard in every Mazda. Mazda Stories asked a panel of experts which roads they think are worthy of the Japanese marque's fantastic driving machines. The result is a list of the very best driving roads the globe has to offer.
The Experts
Odiel Mennink is a judge for the Women's World Car of the Year and the founder of femmefrontaal.nl—a Dutch online magazine that focuses on the female perspective on cars. She drives a black Mazda MX‑5 Miata.
Jack Baruth has been writing about cars for more than 20 years and is considered one of America's finest automotive journalists. He's also a regular contributor to Mazda Stories.
Dan Trent is a British motoring journalist and has been test driving supercars, EVs and SUVs for more than 20 years. He is also a longtime Mazda MX‑5 Miata owner.
Nik Berg is the former Editor-in-Chief of Mazda Stories and founder of detour-roadtrips.com. Nik's appreciation for Mazda's vehicles started when he was young and learned to drive in his dad's Mazda RX‑7.
Best hill climb: Pikes Peak, USA
In numbers: 12.2 miles; 156 corners; altitude gained, 4,717 feet; record climb, 7:57:148 minutes
Home of the annual Pikes Peak International Hill Climb, this massive mountain towers 14,114 feet above Colorado and the drive to the summit takes an hour for the average driver. "If the views don't take your breath away, the thin mountain air just might," says Dan.
Best Mazdas for a hike: The agility, visibility and security of the Mazda CX‑30 is top of the list for tackling a breathless climb. And the lightweight, rear-wheel-drive Mazda MX‑5 Miata has already proven itself worthy. In 2017 it finished seventh in the UK's Prescott Speed Hill Climb race, in the class for cars up to 2000cc, and was the fastest unmodified vehicle.
Also recommended: Hakone Turnpike, Japan; Mount Evans, USA; Race to the Sky Cardrona Valley, New Zealand
Best mountain pass: Irohazaka Winding Road, Japan
In numbers: first opened, 1954; altitude gained, 1,295 feet
Carved into the mountains of the small city of Nikko, the 48 hairpin bends of the Irohazaka Winding Road make up one of the most twisting and beautiful drives in the world. "For centuries people would come to Irohazaka for a religious experience. But these days it's believers in the art of drifting who make the pilgrimage," says Nik.
Best Mazdas for tackling a twisty road: The compact and nimble Mazda3 Hatchback would be a joy through any hairpin. And of course, the plucky Mazda MX‑5 Miata is perfect for a twisting road, setting the world record in 2019 for most hairpin turns in 12 hours—2,900 of them!
Also recommended: Stelvio Pass, Italy; Trollstigen, Norway; Jebel Hafeet Street, UAE; Furka Pass, Switzerland
Best coastal drive: The Atlantic Ocean Road, Norway
In numbers: 5.14 miles; 8 bridges; width, 21 ft; 8 percent maximum gradient
Now immortalized in the 2021 James Bond movie No Time To Die, this road links a series of islands in spectacular fashion. "It's a breathtaking blend of stunning natural scenery and civil engineering," explains Dan. "This road proves humans can make their mark on the world in a way sympathetic with the surroundings."
Best Mazdas for a coastal tour: Driving is a multisensory experience in the Mazda MX‑5 Miata, so drop the top and soak up the sun and sea air. Mazda's CX range of vehicles will give you plenty of trunk space to pack all you'll need for some beachside fun.
Also recommended: Pacific Coast Highway, USA; Chapman's Peak, South Africa; Causeway Coast, Northern Ireland; Great Ocean Road, Australia
Best cultural drive: Targa Florio Route, Italy
In numbers: 277 miles; first raced: 1906

Tracing one of the world's most legendary races across Sicily is a journey that every auto enthusiast should take. "From 1955 to 1973, the Targa Florio counted towards the World Sportscar Championship. Today you can also drive the 'circuit' yourself, tearing through winding mountain passes on the island of Sicily, passing remnants of the illustrious race along the way," adds Odiel.
Best Mazdas for cultural exploration: Driving in and out of villages, and zooming around the countryside and hills is just the job for the all-around excellent Mazda CX‑30. And the sophisticated stylings of the Mazda3 Hatchback and Sedan, combined with the responsive, spirited performance and impressive fuel economy from the Skyactiv Technology, would suit an artistic tour.

Also recommended: Franschhoek Pass, South Africa; The Silo Art Trail, Australia; Cabot Trail, Canada
Best city drive: Porto, Portugal
In numbers: 4.6 miles; lap record, 2:27:53 minutes
Driving through this beautiful World Heritage site, it's hard to believe that Grand Prix racers used to speed through its narrow streets, but they did just that in 1958 and 1960. "Porto is one of my favorite cities," says Odiel. "It is a city where nothing is necessary, where you can easily enjoy two or three days exploring the old streets of Ribeira."
Best Mazdas for a city drive: For the best views, enjoy the commanding driving position of the stylish Mazda CX‑5. The Mazda MX‑30  EV with rapid charging is also perfect for nipping around the city.
Also recommended: Monte Carlo, Monaco; Singapore; Montreal, Canada; Melbourne, Australia
Best off-road adventure: Uluru to Alice Springs, Australia
In numbers: 330 miles via Kings Creek Station and Boggy Hole
The quickest way in the outback between Australia's monumental rock and the town of Alice Springs is on the Lasseter Highway. But the real adventure begins if you dare to drive off-road. "The locals call this 'going bush.' You'll encounter all manner of challenging terrain, from deep sand to dry river beds, and see all kinds of wildlife from kangaroos to camels. It's an amazing adventure," says Nik.
Best Mazdas for off-roading: All-terrain ability is a must, so the all-wheel drive of the Mazda CX‑50 is ideal.
Also recommended: Bonneville Salt Flats, USA; The Empty Quarter, Oman; TransAmerica Trail, USA
Best epic road trip: Route 66, USA
In numbers: 8 states crossed; 3 time zones crossed; first commissioned, 1926
Linking Chicago, Illinois with Santa Monica in California over 2,500 miles is America's most famous road. "To understand Route 66 is to understand America over the past 100 years. It is a place wholly shaped by the automobile and the people who love, need and merely tolerate it," says Jack.
Best Mazdas for an epic drive: If you're going the distance, you'll welcome the comfort and space for you and your road trip buddies offered by the Mazda CX‑9 or Mazda CX‑5.
Also recommended: The North Coast 500, Scotland; Route 1, Iceland; Trans-Canada Highway, Canada; State Highway 1, NZ
---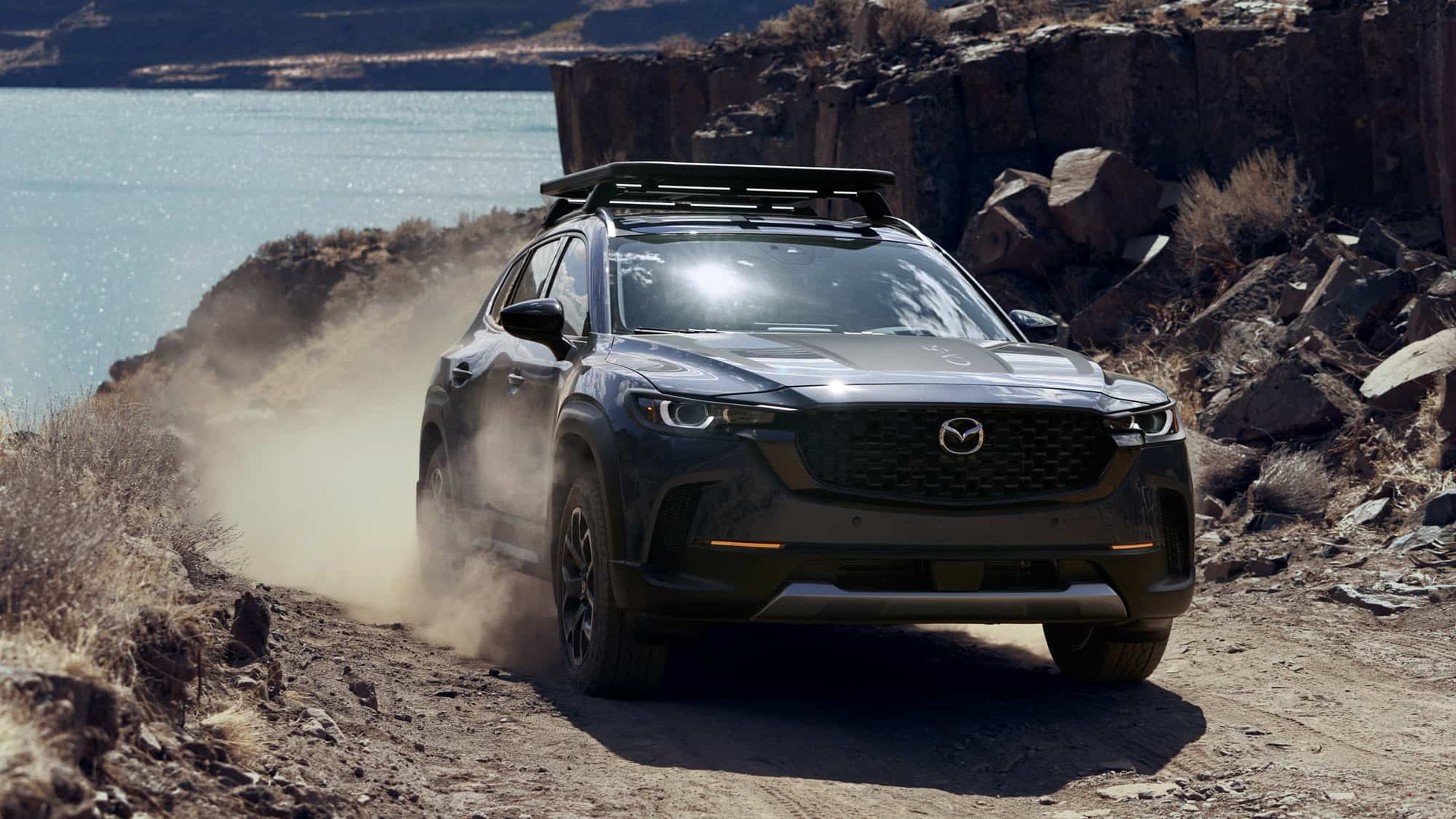 find out more
Hit the road
Which Mazda will you take on your next adventure?