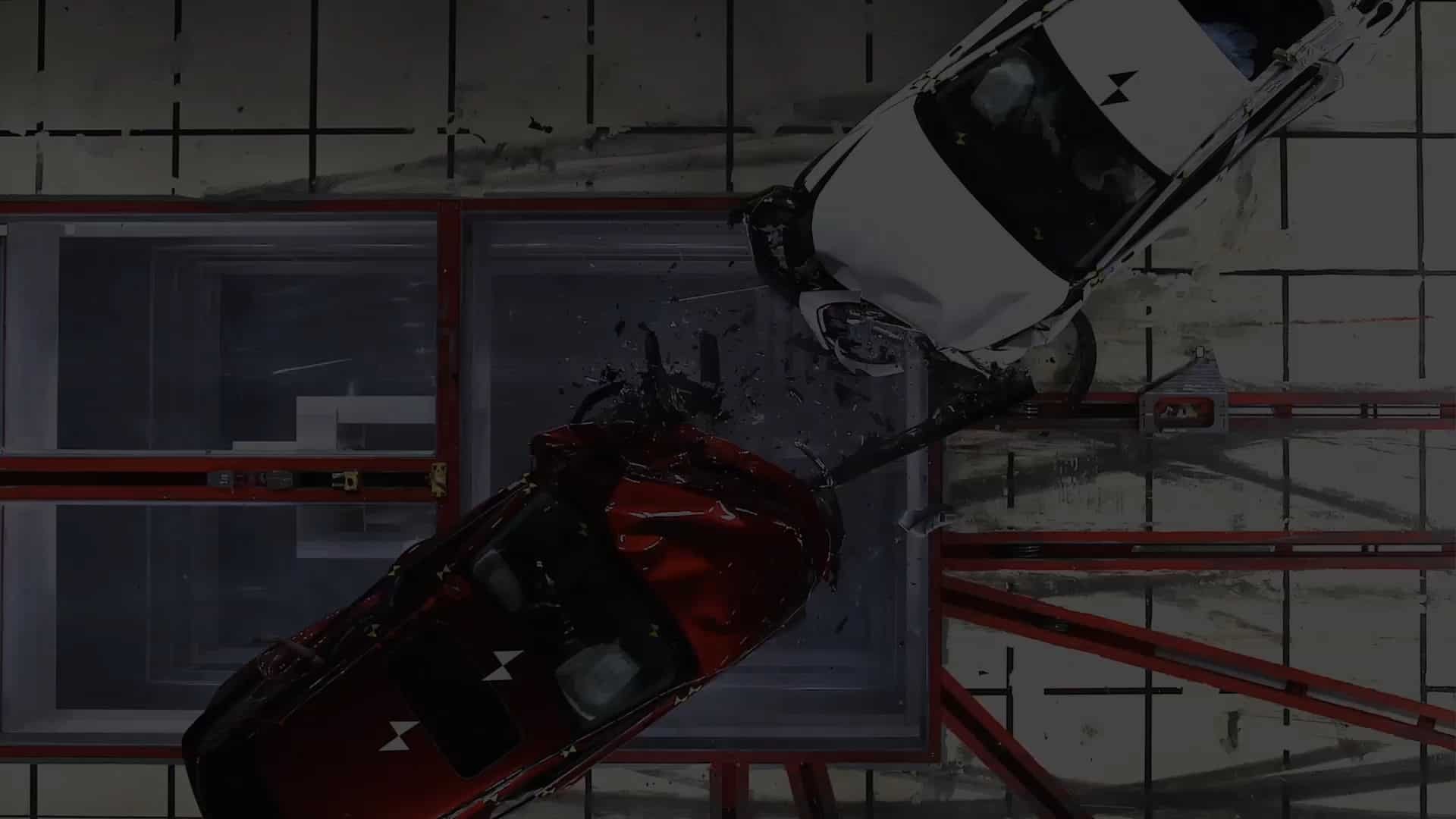 Mazda's award-winning vehicle safety
Mazda Stories visits Mazda's crash test center in Miyoshi, Japan, to witness just how far the company will go to help ensure the safety of those who use its cars.
Tension builds as the two cars face each other from opposite ends of a huge, brightly lit corridor. Suspense fills the air in anticipation of each vehicle's short, violent future.
We're at Mazda's crash test center in Miyoshi, Japan. Following a cue, the cars—set on a frontal collision course—are propelled into each other at speeds of up to 62 mp/h. The test takes just seconds, but the sight of two vehicles ramming into each other is shocking, as is the shattering noise. However, the destruction is both dramatic and necessary. It is an important part of the process required to minimize the impact a serious road accident might have on the car's driver and passengers.
Opened in 2018, the center has staged numerous tests, each geared towards ensuring the brand's cars are as safe as science and technology will allow.
Hiroto Kido has helped develop Mazda's crash
safety technology for 15 years.
Hiroto Kido, who has been developing Mazda's crash safety technology since 2005, explains why the tests continue to be important: "We carry out a lot of crash tests in virtual environments. But we still need to carry out tests using real cars to prove our various hypotheses.
"We look at how impact on the occupants can be minimized in a crash. This involves analyzing the car's structure down to the smallest detail, and installing various safety parts and features throughout the vehicle."
Kido acknowledges the speed with which computer simulations have progressed is amazing, and that he and his colleagues increasingly use this technology. However, actual crash-testing remains the final hurdle before a production model makes it on to the road. Indeed, it's the final step of a process that starts at the beginning of a car's journey to production.
Kido explains: "Our involvement with the development of a new model starts right at the beginning, discussing safety plans in depth with the chief designer and chief engineer. Safety has to be a key consideration: where and how, for instance, the engine or the passengers' seats are positioned in the car.
"Then we simulate how much G-force would be experienced by an occupant in the event of an accident in which a car slams into another one at a certain speed. Based on the numbers and data gained from these computer simulations, we investigate further how the impact on the occupant could be minimized."
The all-important numbers in an actual crash test are collected from sensors attached to the car and the crash-test dummies. "There are 50 sensors in the car, while an adult passenger dummy has up to 100 sensors attached throughout its body, so there is a lot of data to be collected from each crash test," says Kido.
"We conduct all types of collision tests, ranging from frontal and rear to diagonal and side impacts. We have more than 40 dummies, but few are identical, as each serves a different purpose."
Video also plays a crucial part in data collection. For each test, Mazda has as many as 20 cameras in action, each recording up to 1,000 frames per second.
With the advent of advanced simulation technology, the number of actual crash tests per new model has decreased. However, Kido's team still conducts a large number of tests for each model.
"It's not the case that the more complex the exterior design, the more tests we have to carry out. But each market has its own regulations and requirements for car safety, and in order to accommodate these we usually end up doing up to 100 crash tests per model."
Independent crash-test bodies provide an assessment as to how safe each new car is. Mazda traditionally does extremely well in these tests, and Kido attributes this to the company setting an exceptionally high bar when it comes to safety.
But, while external recognition is important, it is not the goal. Kido elaborates: "Our aim is not simply to score highly in rankings like the Euro NCAP [European New Car Assessment Programme] or ANCAP [Australasian New Car Assessment Program]. We aim higher. It's part of Mazda's philosophy, and can be seen in our 'multi-load path structure' technology."
"We have more than 40 dummies, but few are identical, as each serves a different purpose."

HIROTO KIDO, CRASH SAFETY DEVELOPMENT, MAZDA
This is the central concept behind Mazda's Skyactiv-Body, which disperses impact energy in multiple directions, improving crash safety performance. Kido continues: "Each carmaker has its own set of requirements with regards to road safety, but what sets Mazda apart is the detailed analysis of a variety of possible road accident scenarios, and their impact on the occupants inside.
"The objective of testing is to reduce the impact to occupants and pedestrians in the event of a crash and reduce injury as much as possible. The very basics of crash safety is human-centric, which is at the heart of Mazda's car development."
Mazda targets, and is actively working towards, an accident-free world. But is that realistic? The response from Kido is an emphatic yes.
"Tens of thousands of people lose their lives in road accidents annually. It goes without saying that a scenario in which there are no accidents is what we are aiming for. But until we achieve this, our cutting-edge safety features can—and will—save lives. That is why we constantly strive to bring advanced safety solutions to Mazda cars, with the aim of protecting the occupants."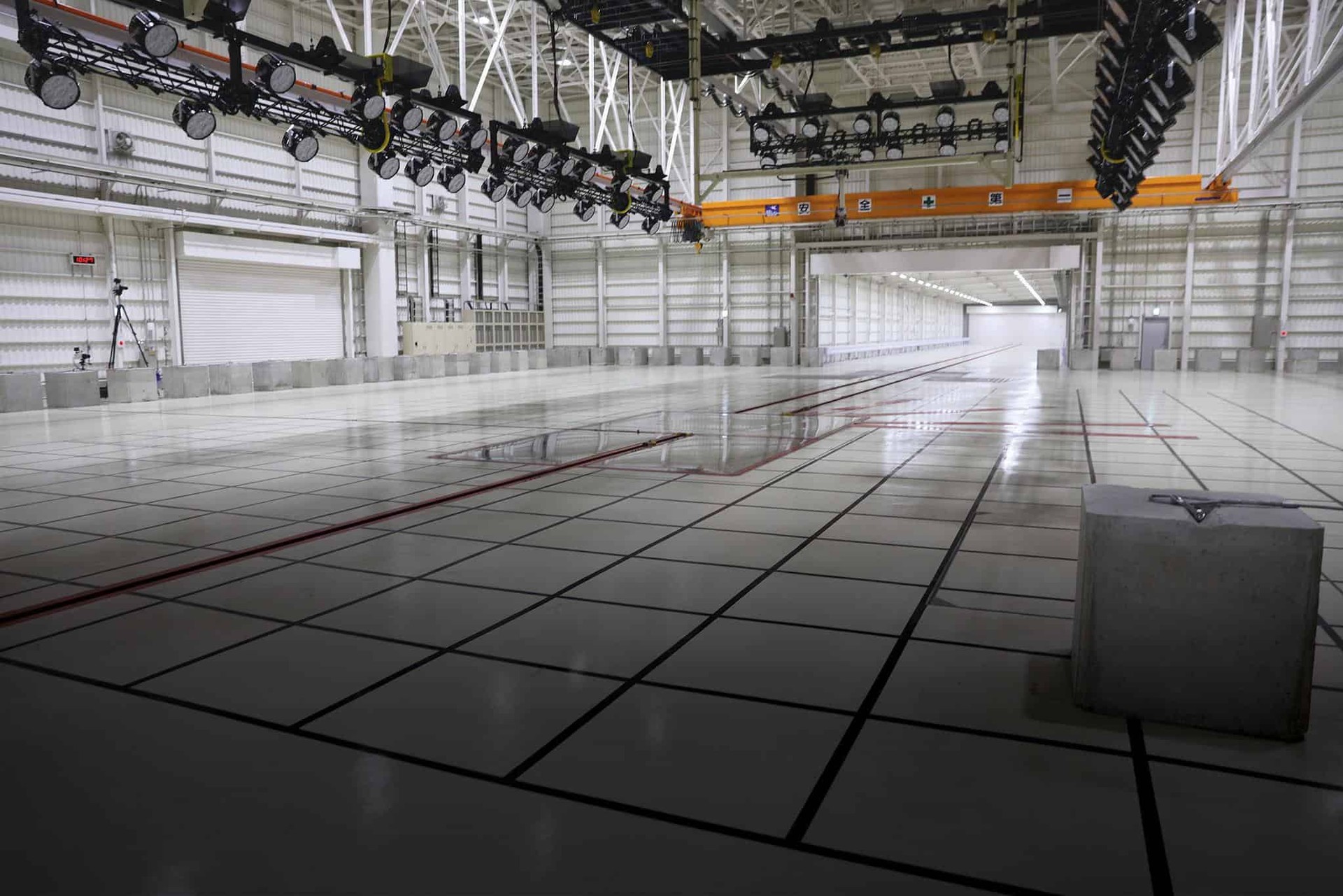 Award-winning safety
Mazda's new-generation cars have fared extremely well in independent safety assessments across the world.
In North America, the Insurance Institute for Highway Safety (IIHS) awarded the 2020 Mazda3 TOP SAFETY PICK+ status, while the 2020 CX-30 was considered a TOP SAFETY PICK. Even more impressively, Mazda has received more IIHS Top Safety Pick+ awards than any other manufacturer as of July 2020.
---
Words Shogo Hagiwara / Images Yamasaki Takeshi/Needafixer Ltd
find out more
Safety first
Read more about Mazda's safety technology