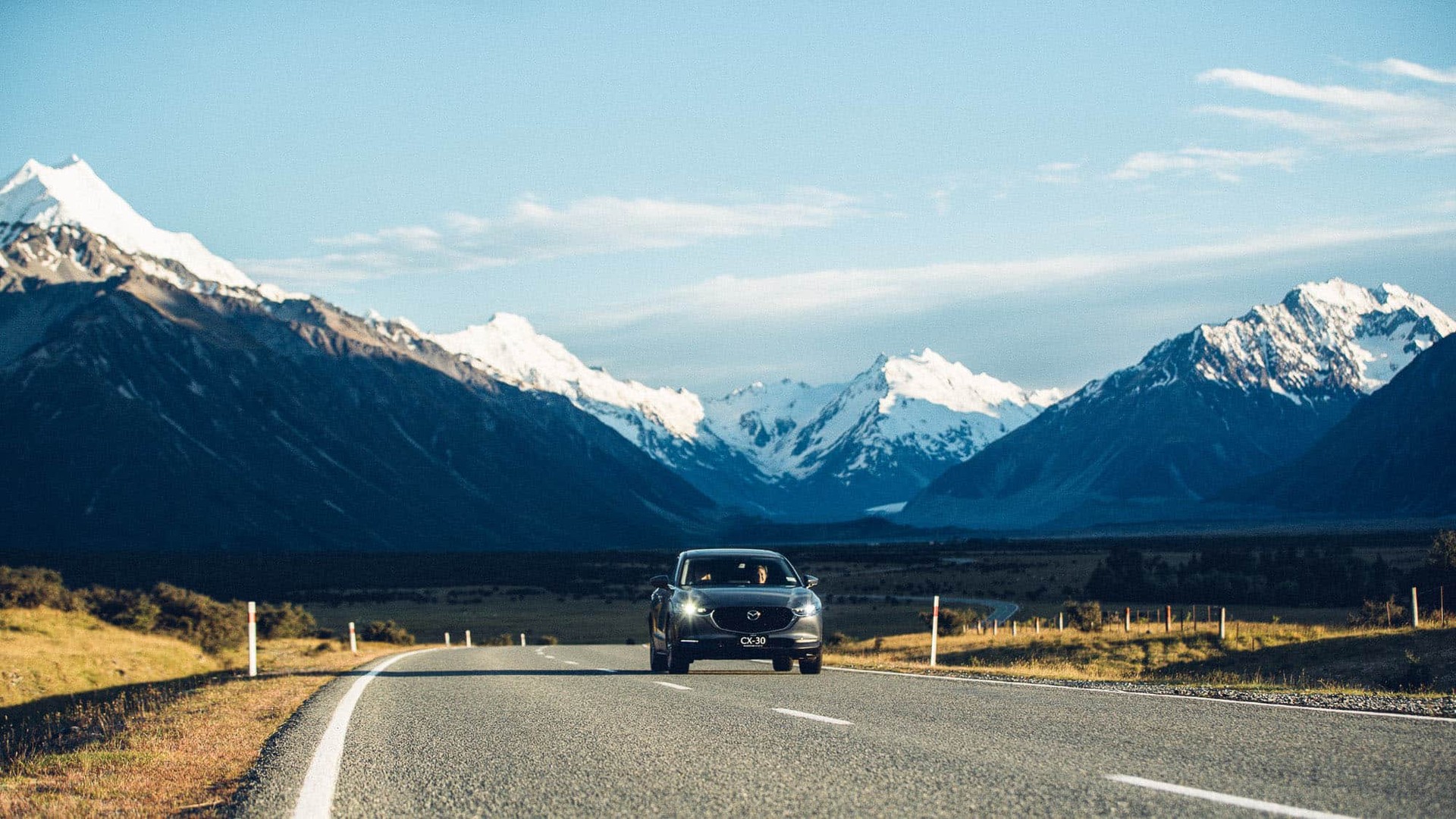 Great escapes: New Zealand in the Mazda CX-30
New Zealand is a dream destination offering thrilling activities, astonishing scenery and fantastic mountain roads. Our writer and her friend hit the road in a Mazda CX-30 in search of an adventure.
Anke and I are driving out of Christchurch, away from the city and into the wild. It's the first days of summer in Canterbury, a couple of weeks before Christmas, and the region's infamous hot, dry, vexing Nor'wester wind is blowing strong. It's been a tough year, and we're both feeling the pull of an open road and the crisp air of New Zealand's mountainous southern lakes district.
With the keys to the 2021 Mazda CX-30 in hand, I grab hot tea and a toasted cheese scone from The Caffeine Laboratory in Christchurch's historic New Regent Street, then stop to pick up Anke. She's delighted to be hitting the road at last.
"God, I can't wait for this," she says as she puts her bags in the trunk, settles herself into the front seat, and begins to regale me with her latest work dramas.
It's been a long time since Anke and I have spent this much time together. Both independent writers running our own businesses, we might message daily on WhatsApp, but with her living in Lyttelton and me in Nelson (some five and a half hours away on a good day), we don't often meet. A road trip through our beloved South Island is the perfect opportunity for us to catch up on each other's lives.
We're quickly out of the city and cruising the Canterbury Plains. As fields and trees whip by, we get familiar with the CX-30, playing music, admiring the classic, minimalist lines of its leather dash, and calling up our friends for a three-way chat on the seamless smartphone integration.
In Geraldine, we stop at Verde and sit down with drinks at the last picnic table in the cafe's colorful, cottagey rose garden. "It really feels like summer now, eh?" Anke says, and I agree. Though it's barely noon on a Wednesday, there's a holiday atmosphere here already.
Anke and I settle back in for the two-hour drive to the start of our hiking spot at Aoraki/Mount Cook National Park, home of New Zealand's tallest peak, and I begin to test out the CX-30's safety features.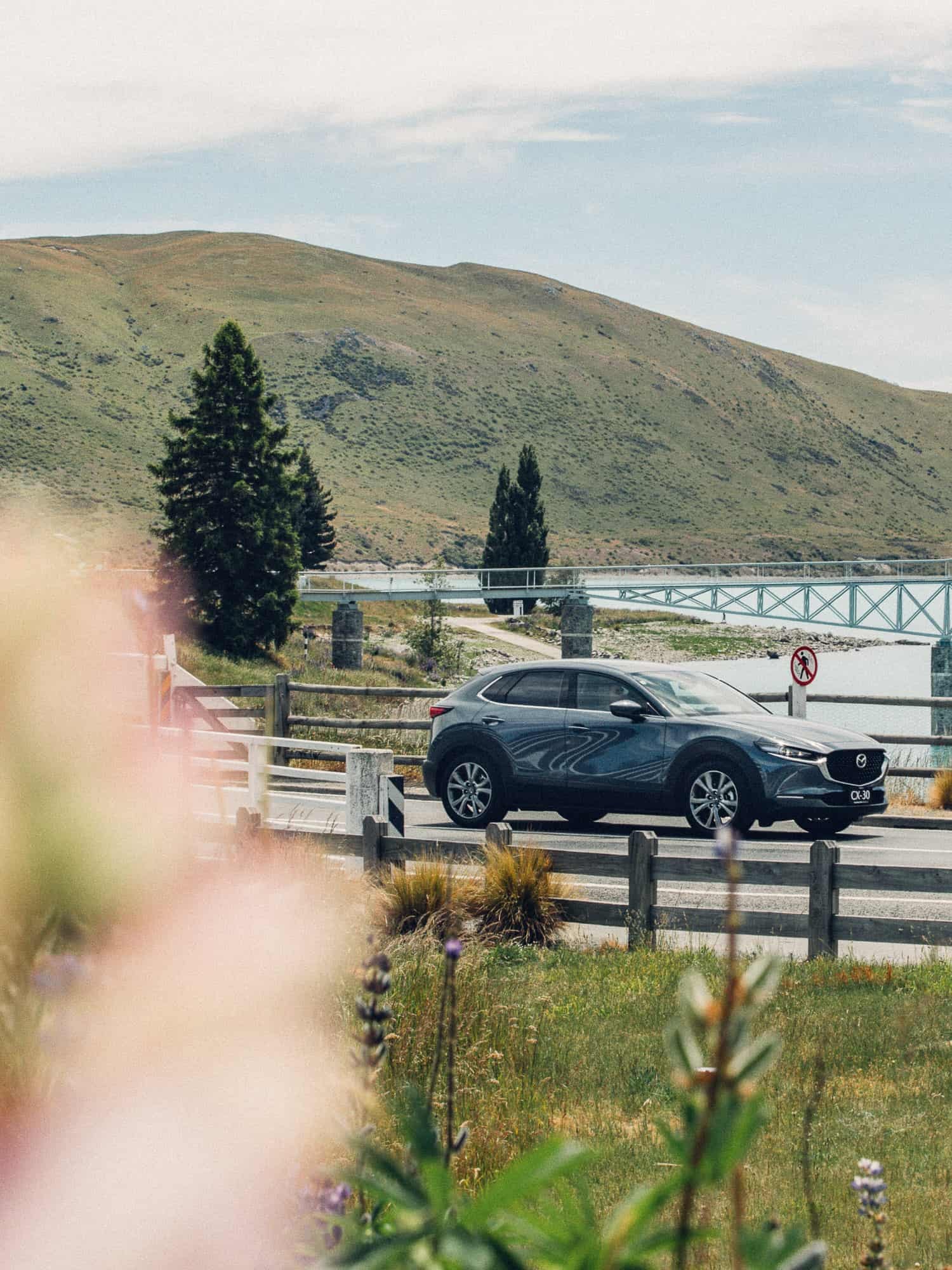 Safety first
The compact Mazda CX-30 navigated the South Island's uneven rural gravel roads soundly, and the rain-sensing windshield wipers quickly dealt with the first glimpse of a shower. Throughout our 373-mile trip, we felt in safe hands with the SUV's superb suite of safety technologies always at work. Headlights automatically searched and tracked down the road ahead after dark. I appreciated that each side mirror featured blind-spot monitoring, a small orange triangle that alerted me when a car was approaching in my blind spot. The car's Active Driving Display projected the car's speed and other info such as the speed limit (via Traffic Sign Recognition) onto the windshield, so I didn't have to keep glancing down at the dash.
But the most game-changing feature for me as a driver is Mazda Radar Cruise Control. I have driven these long southern roads countless times, but this was the most relaxed trip I've ever taken. The CX-30's millimeter wave radar judges the relative speed of the car in front and automatically regulates its own. I found it particularly impressive when a car in front of me unexpectedly slowed down. The CX-30's radar gave itself enough time and space to execute a smooth, yet decisive drop from 62.1 mph to 18.6 mph in just a few seconds.
We make it to Aoraki/Mount Cook in the afternoon and set up our campsite before venturing out onto the Hooker Valley Track, one of New Zealand's best day hikes. The 6.2-mile track winds through glacial moraine ridges and humps in this sacred Tōpuni area of the Hooker Valley, which has special significance to the South Island's Ngāi Tahu iwi (Maori tribe). It ends in a lake thick with icebergs, offering more spectacular views of Aoraki's peak.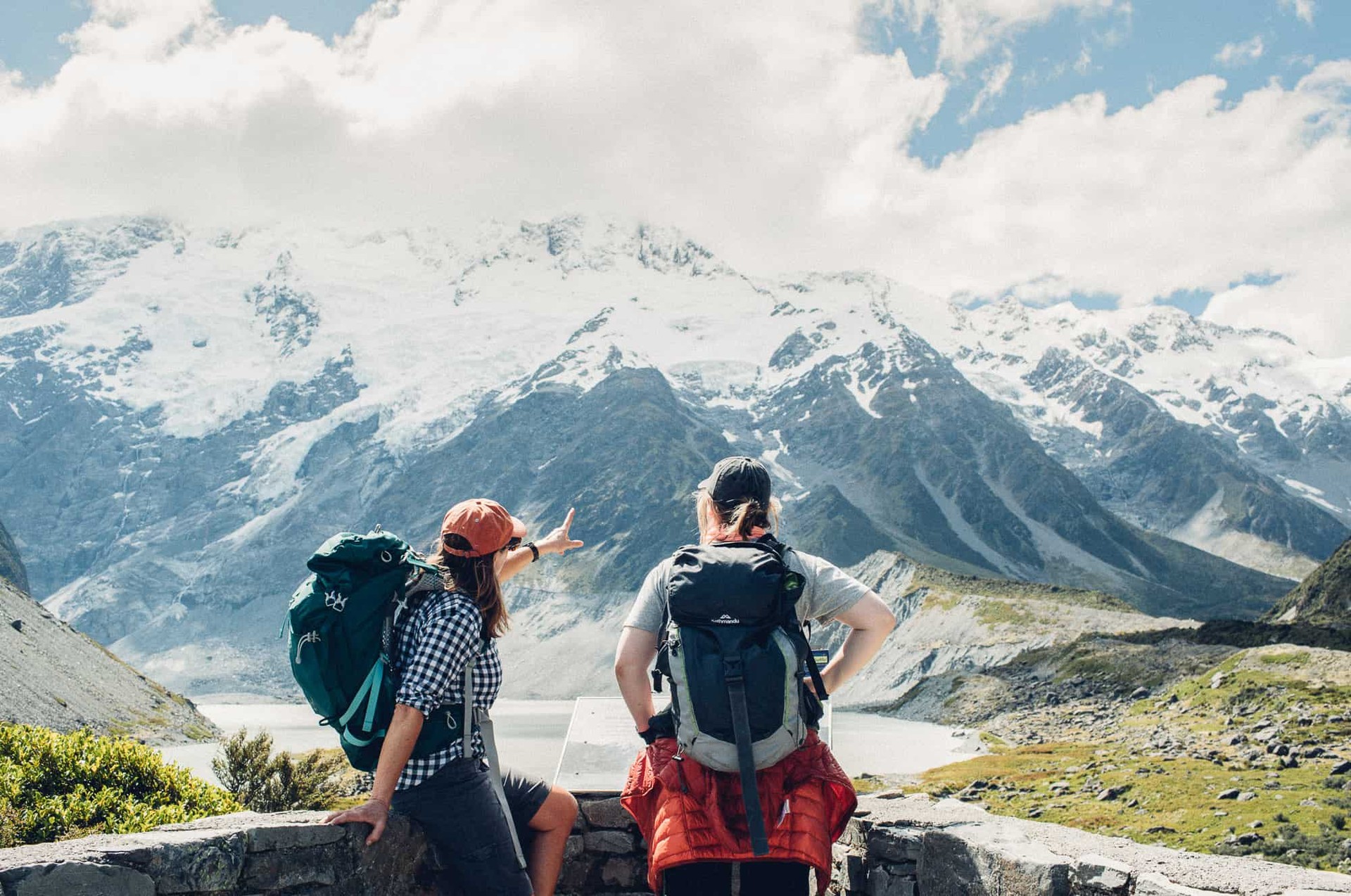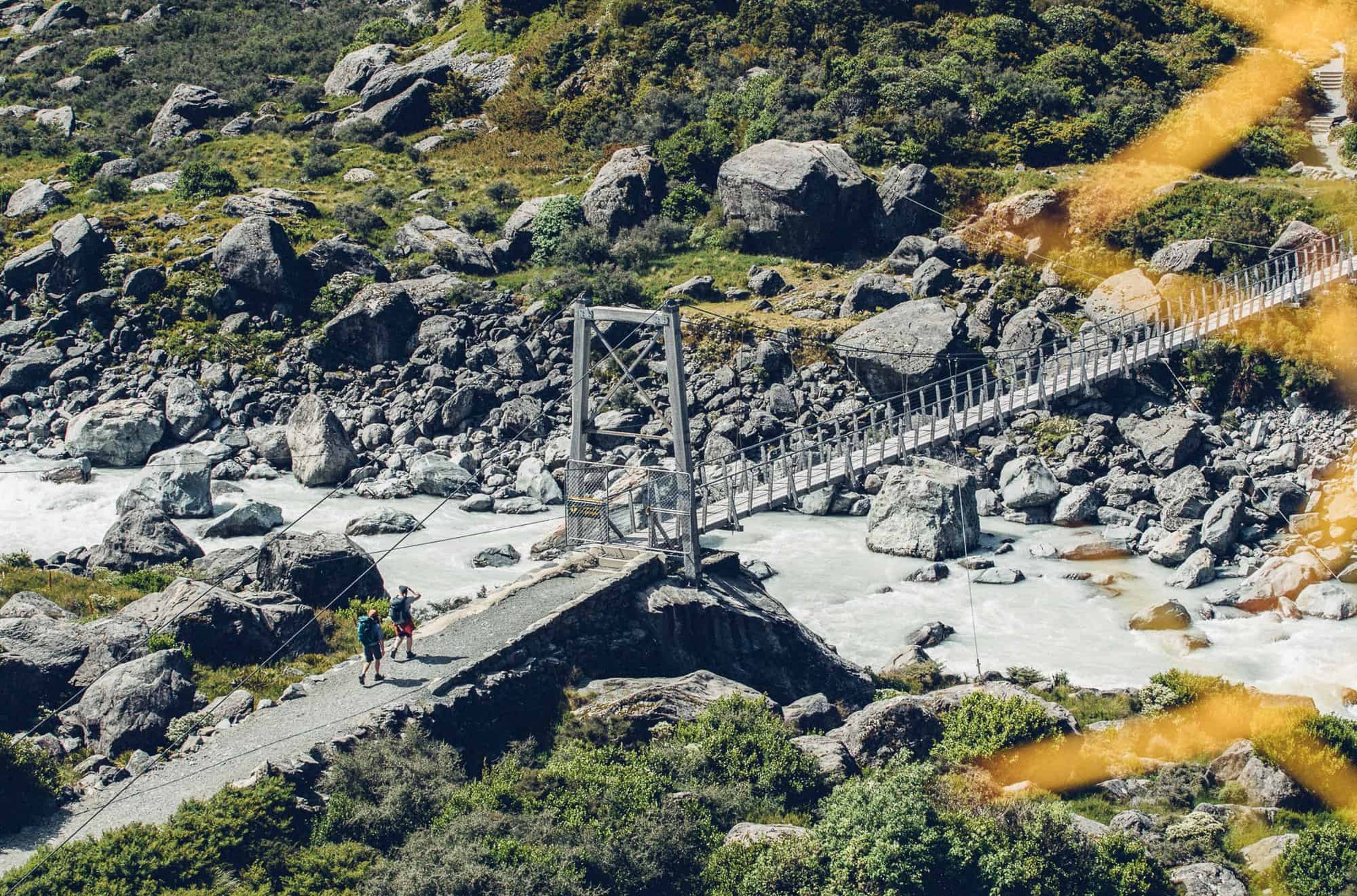 Back at the campsite, we enjoy a cup of hot tea, and then eat dinner, watching the sun fade slowly from the snowcap. This far south, darkness comes late, and we're still enjoying mellow pink skies until close to 10 pm. But sleep calls. We're planning to be up at 4:45 am to catch the alpine dawn before we get back on the road.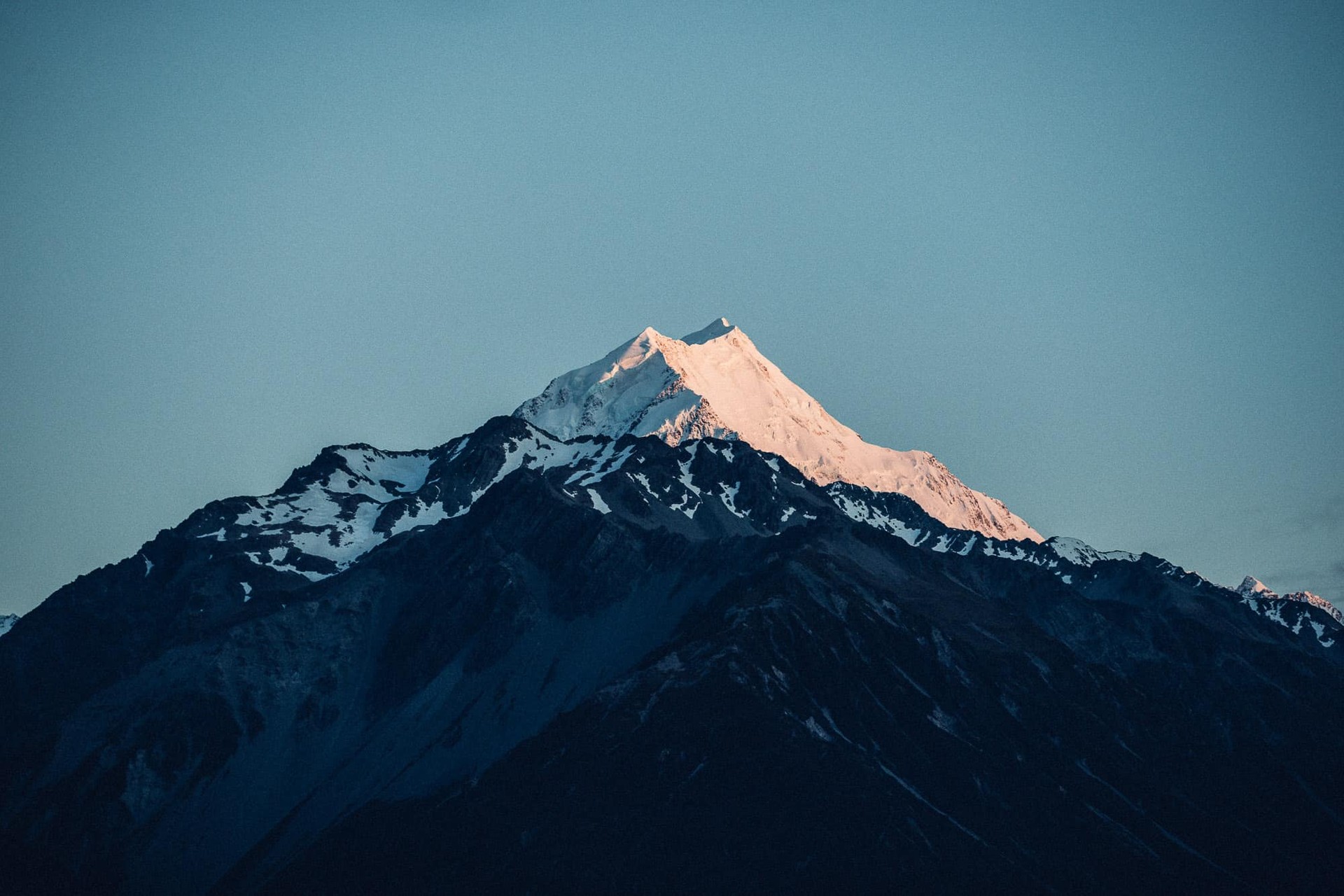 "Clear light everywhere reminded us of the good things to be found when you take a few days off from your normal life and indulge in traveling to your favorite places."
In the morning, Anke and I relish the empty roads and smooth turns on the beautiful drive over the tussocky hills of the Lindis Pass and stop for the night by Lake Wānaka. Leaving the CX-30 at our hotel, we enjoy wine, risotto, and ragu tagliatelle at Francesca's Italian Kitchen, a popular eatery.
Ladies who lunch
It's misty with rain the next day, but Anke takes a swim in the lake and I go for a run along its shore before we set off for the last stop on our trip: spectacular Queenstown. As we drive over the winding Crown Range Road, we can't stop exclaiming at the sight of the fresh, light snow that's fallen overnight, including on the town's famous Remarkables mountain range. We check into the Sherwood and take a quick rest; it's necessary before our seven-course degustation lunch with wine matching at stunning Amisfield the 2020 RIEDEL Organic Winery of the Year.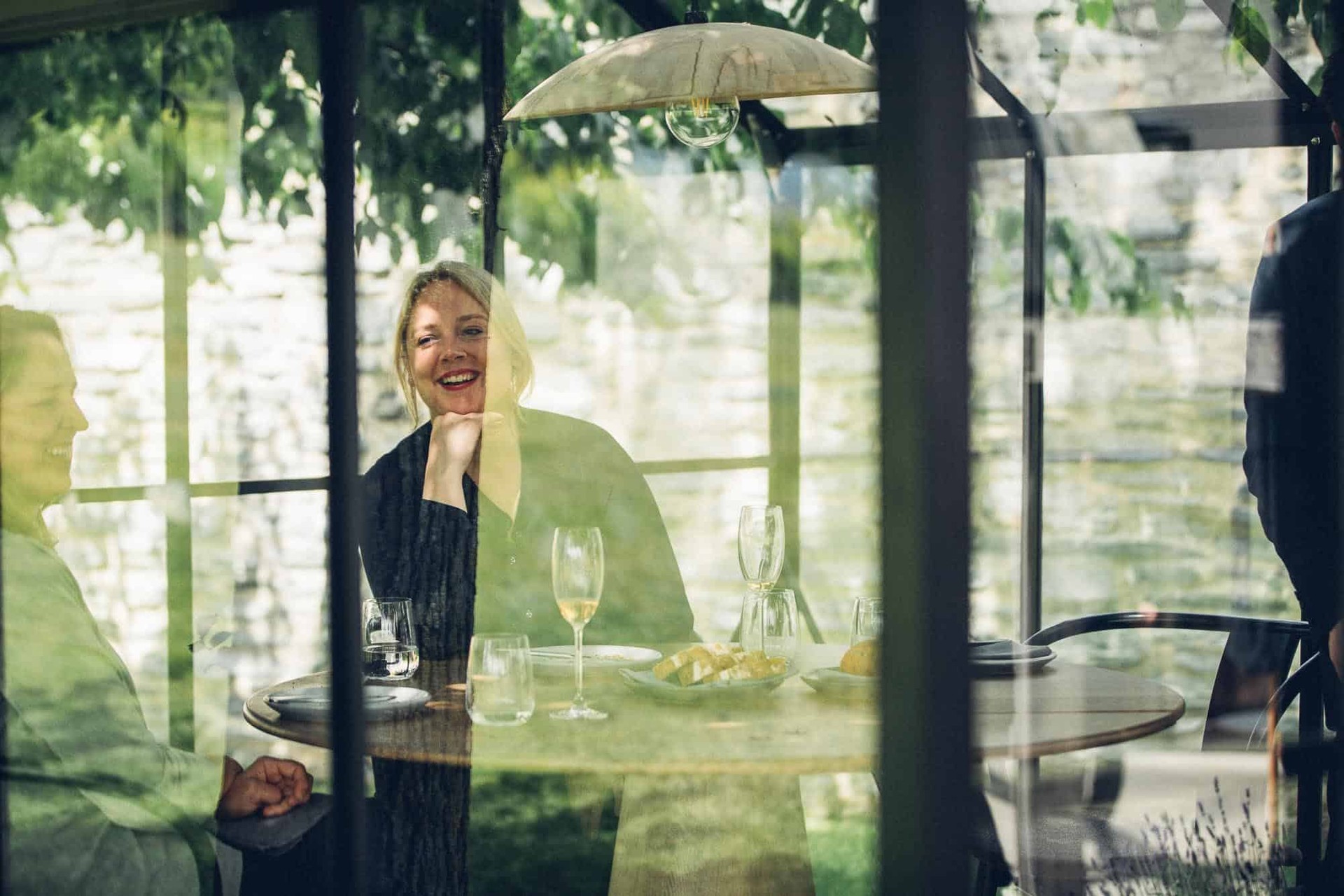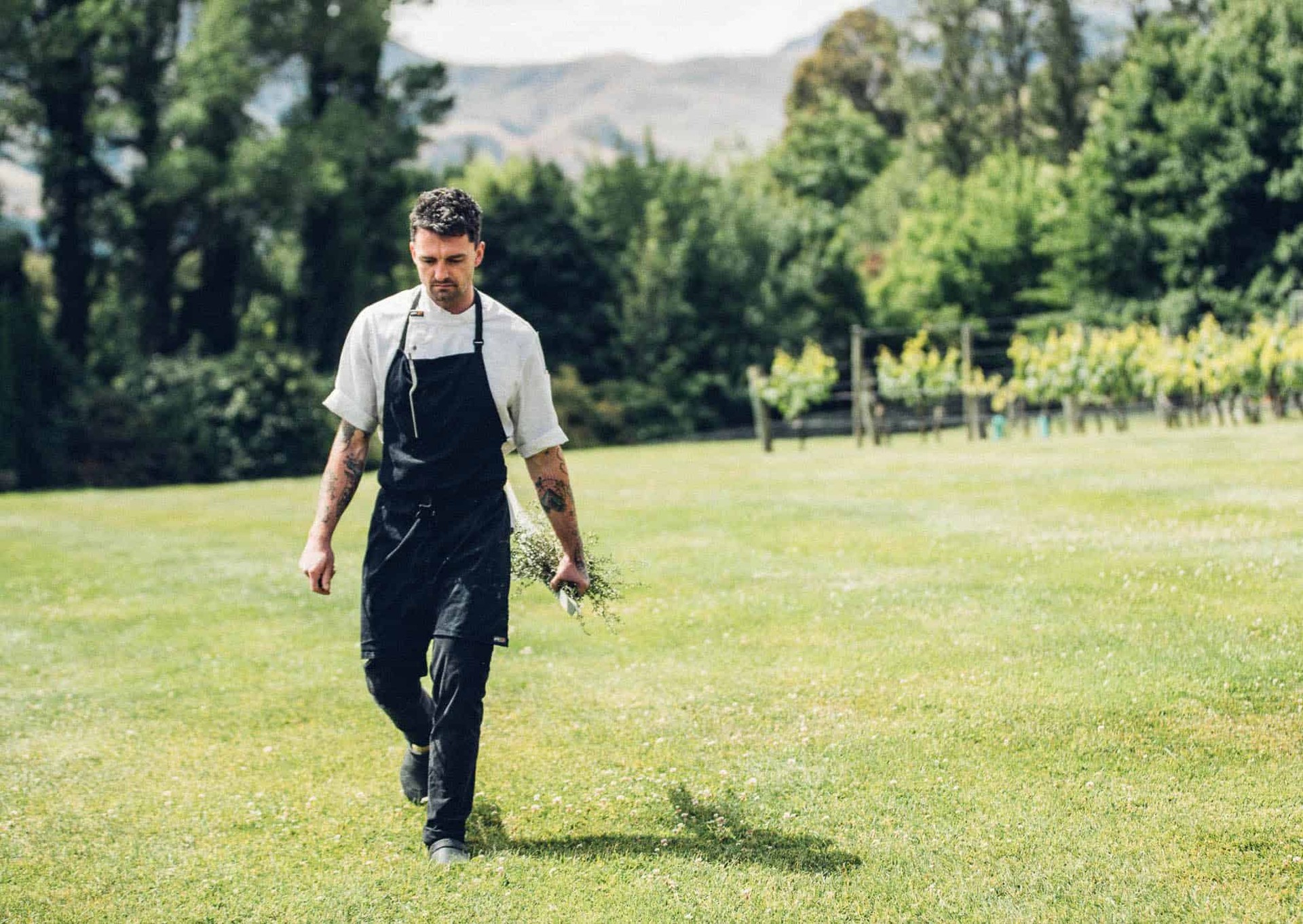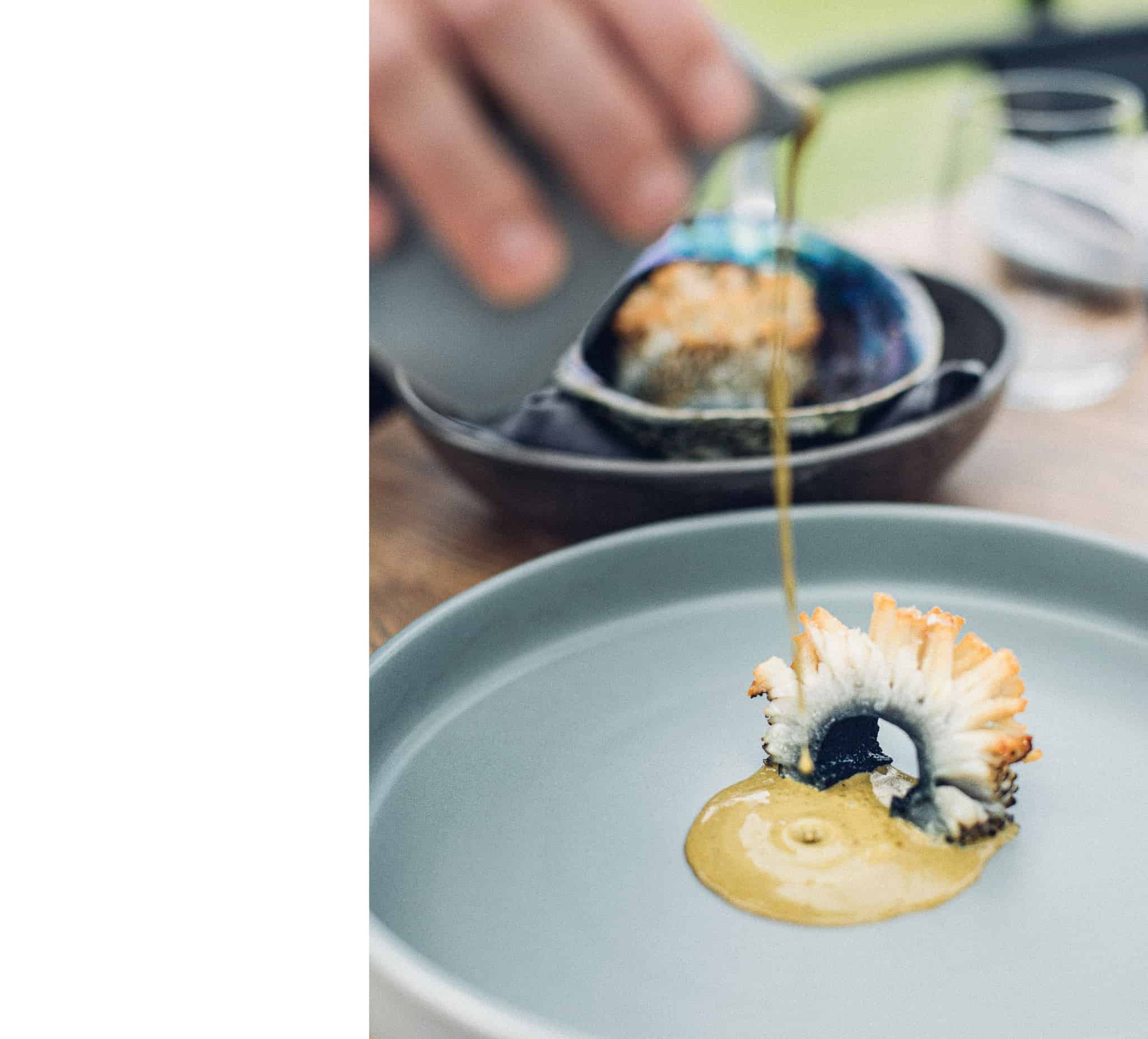 On Saturday, it's another 4:30 am alarm to make sure we're on time for our flight with Coronet Peak Tandem Paragliding and Hang Gliding. I find I'm grateful for the CX-30's Driver Monitoring system, which observes my fatigue levels via an infrared camera mounted in the center console as I yawn through the rising light. It's safety tech that's only set to improve in the future as Mazda develops its unique Mazda Co-Pilot Concept. Although other vehicle manufacturers are creating autonomous cars that take over the work of driving, in doing so they also steal some of its serendipity and pleasure. But Mazda will continue its human-centric approach. Co-Pilot means there's an additional unnoticed assistant onboard monitoring the driver's reaction times and movements, and intervening only if necessary.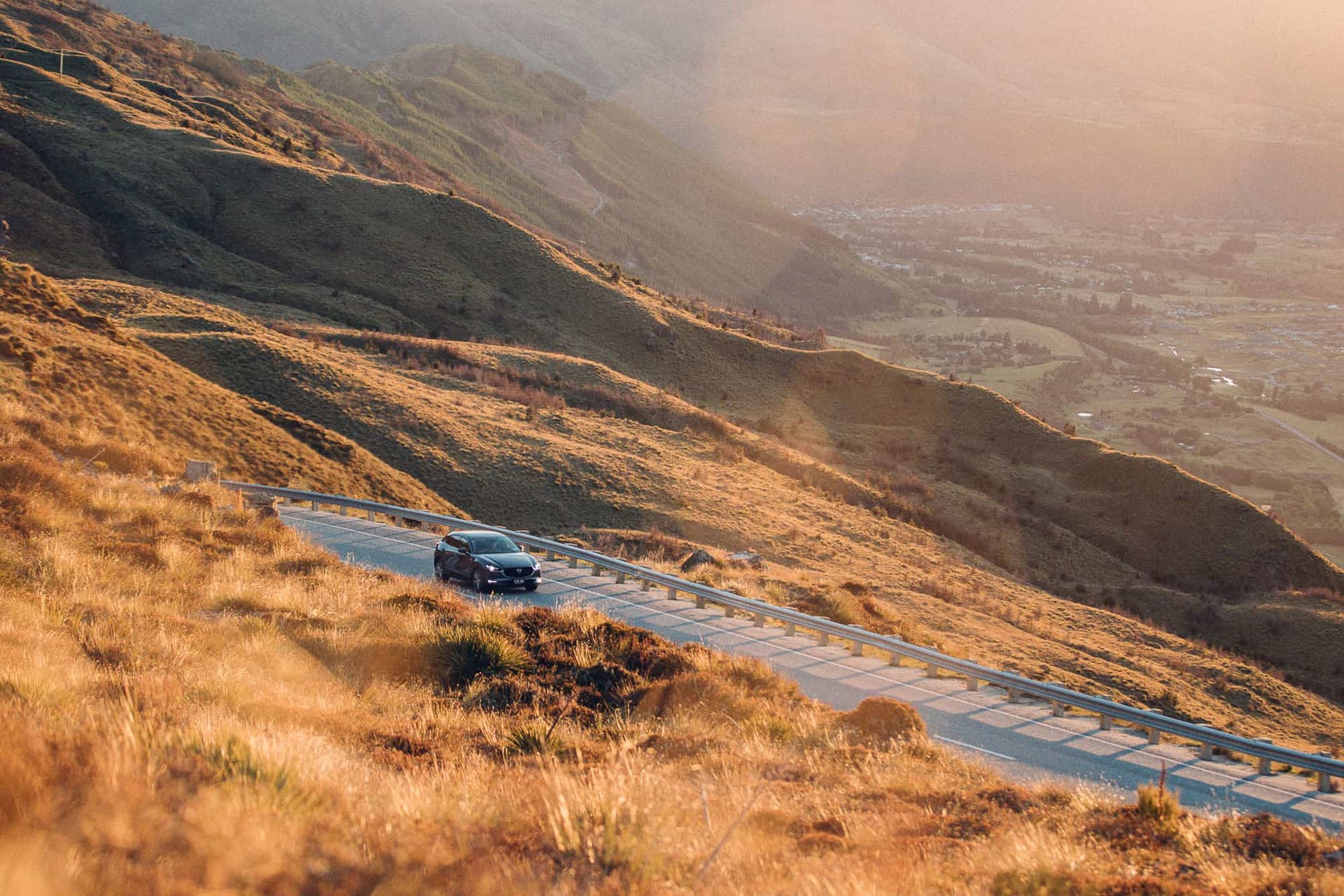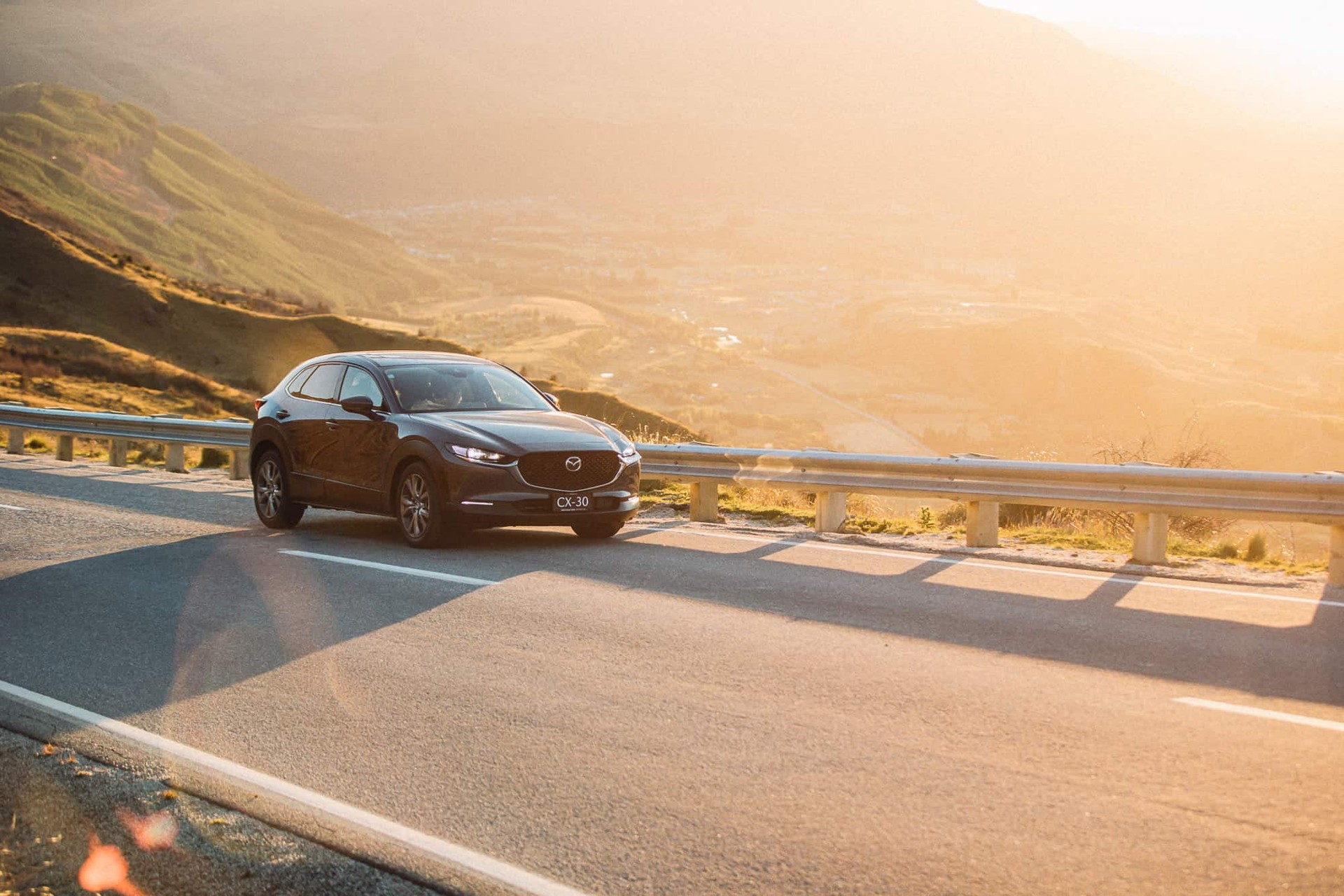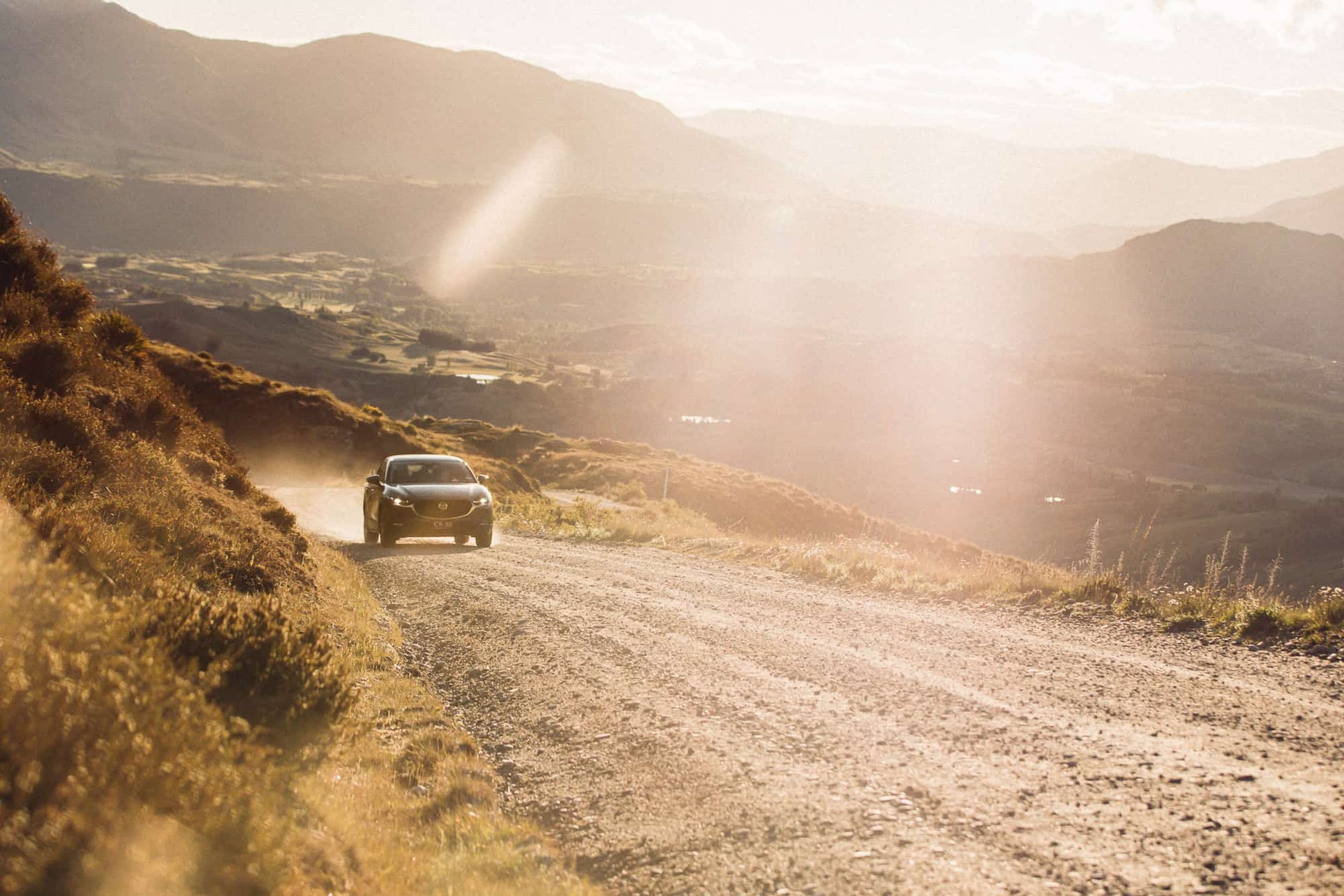 "I have driven these long southern roads countless times, but because of Mazda's tech, this is the most relaxed trip I've ever taken."
In fact, it's not too dissimilar from what it feels like to go tandem paragliding. We've driven on winding gravel roads to a spot halfway up Coronet Peak, and are getting ready to step off into the air. I'm nervous, but my pilot, Jack, is confident and calm—and in the end, the flight is as simple as walking off a gentle slope. As the wind fills the wing, Jack and I are suddenly aloft. I discover paragliding is a peaceful, gentle way to fly; it's the simplest method of flight humans have developed.
I begin to enjoy myself, secure in Jack's experience and astounded by the physics of what's keeping us afloat. He offers me a chance to take the controls and try a few tricks, but I'm simply content with the view; the winding rivers, the snow-flecked ranges. Though it's been a road trip filled with some of the world's best driving, sitting back and admiring the wild New Zealand landscape, while Jack takes the wheel, is the perfect way to finish.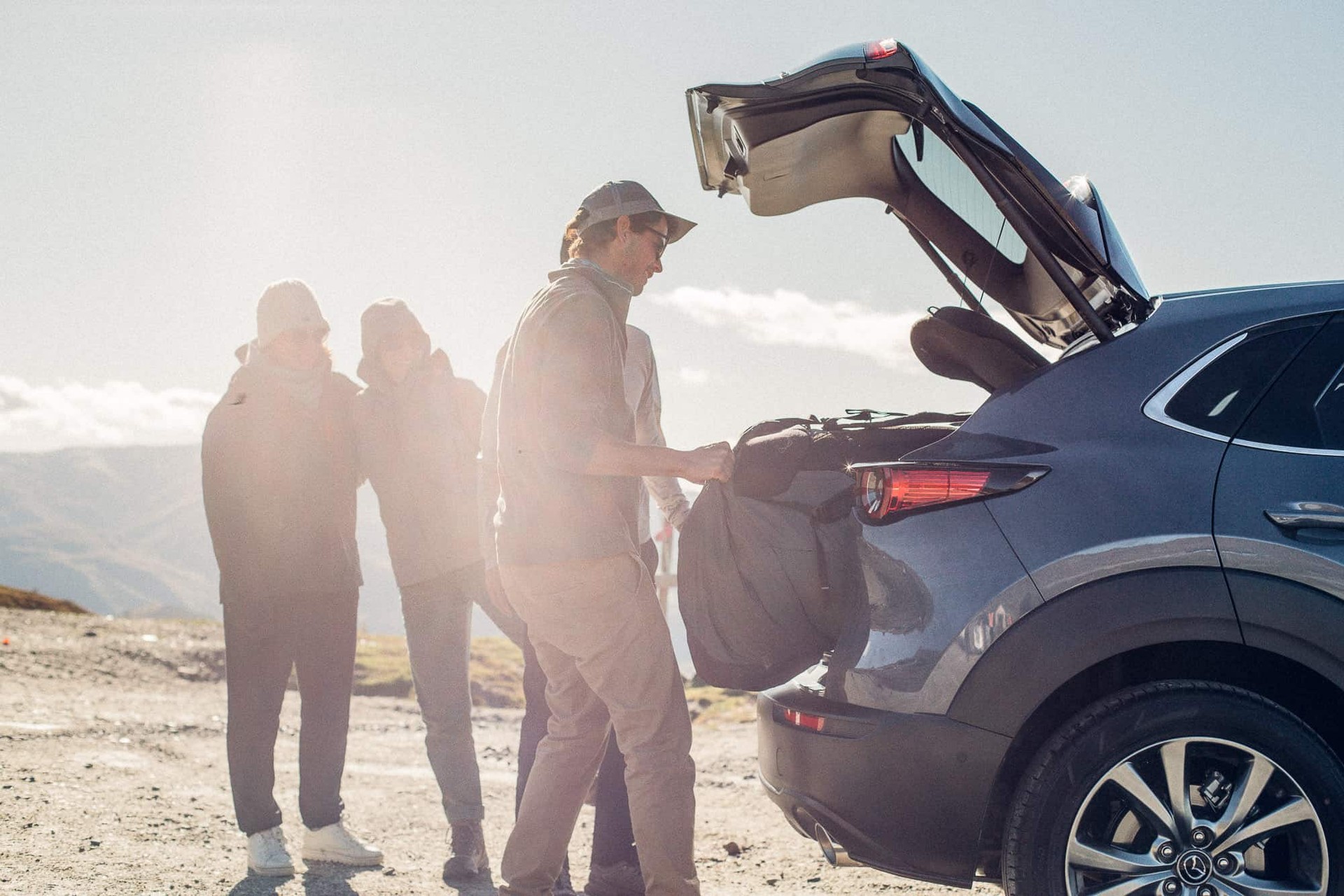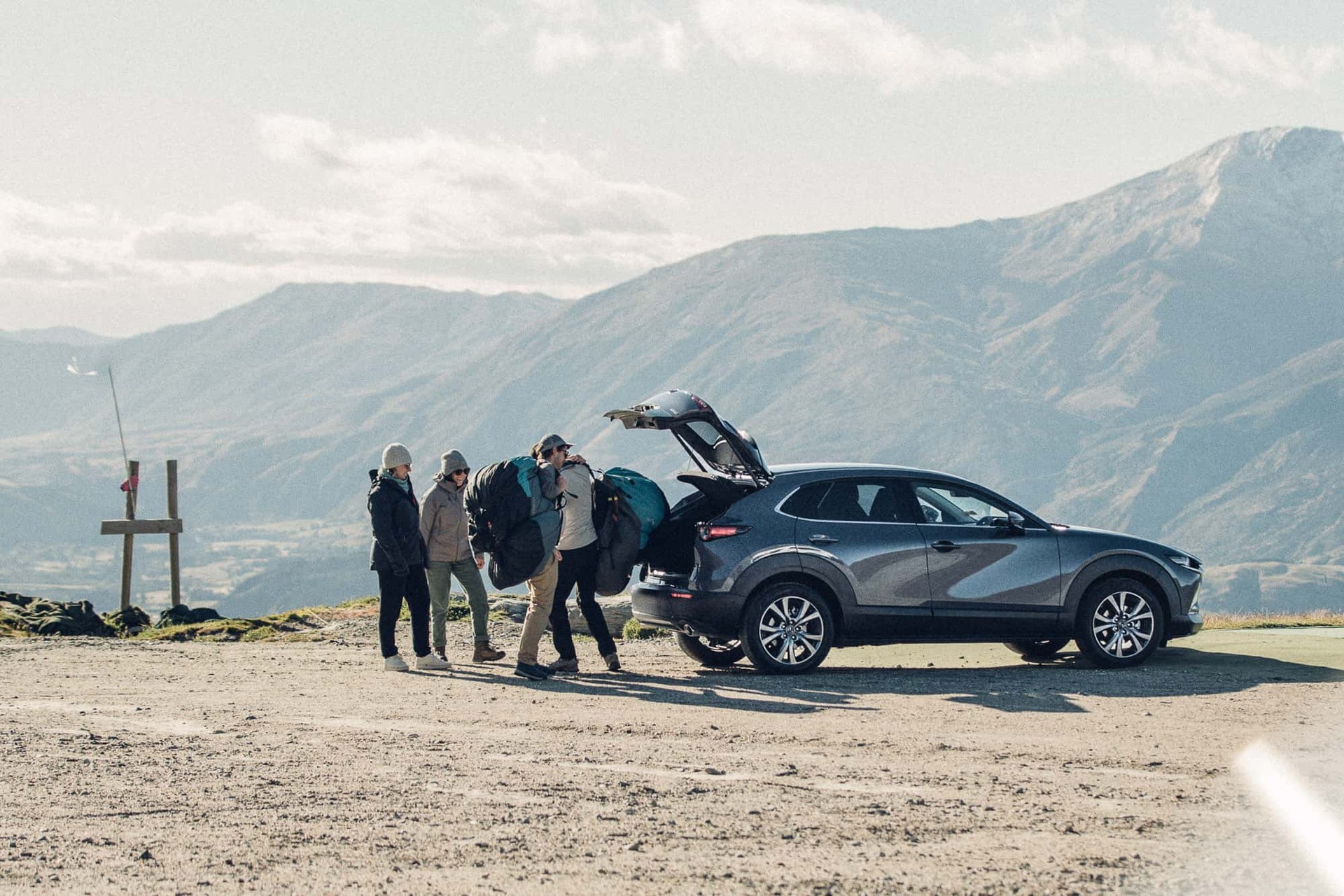 ---
Words Naomi Arnold / Images Amber Jones
Model shown not to U.S. specification.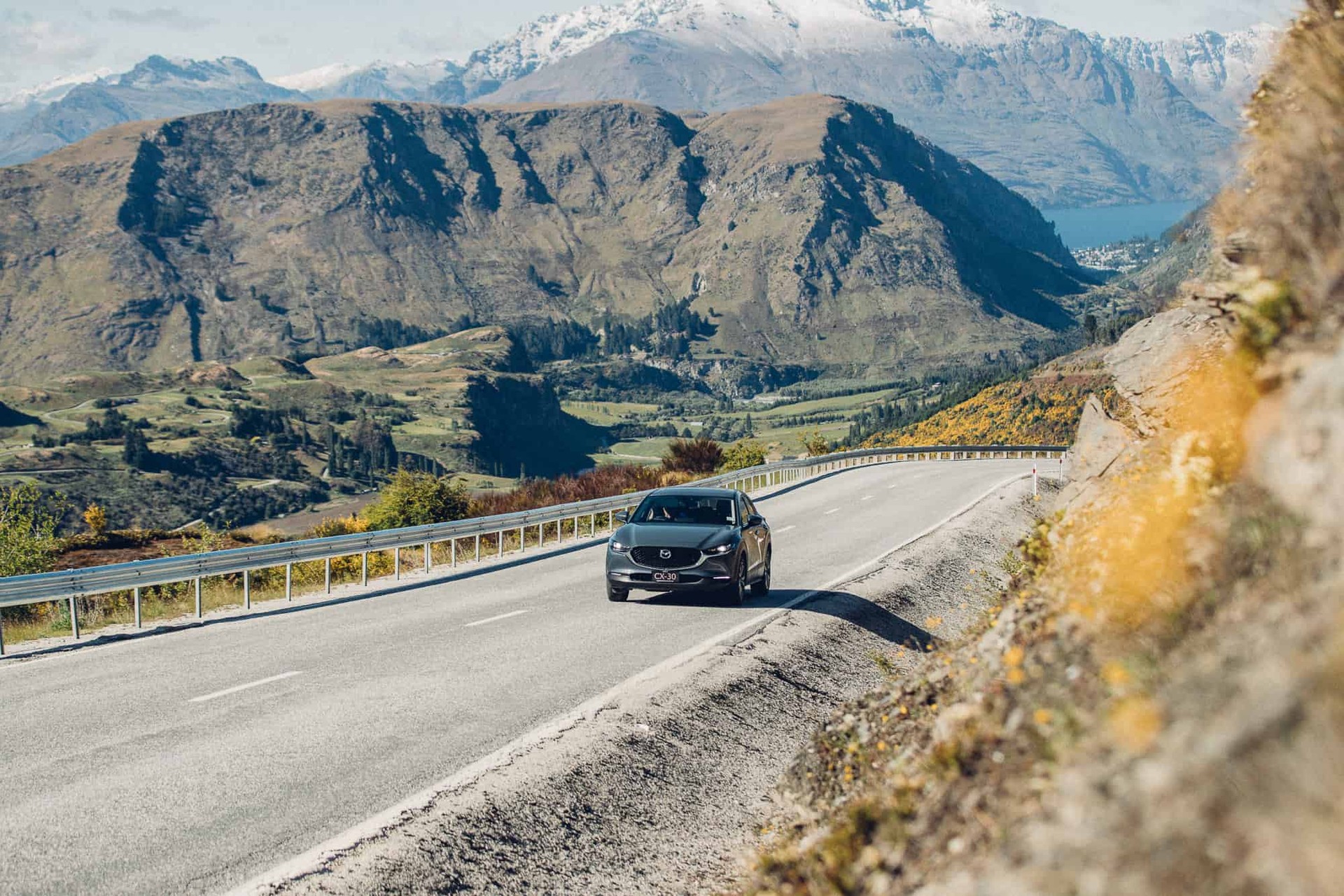 find out more
Performance and power
The 2021 Mazda CX-30 is now available with a Skyactiv-G 2.5 Turbo engine