In 2020, Mazda reached its centenary during the devastation of the global pandemic. Instead of looking inwards and backwards, Mazda USA reached out to the community and to the future, pivoting its efforts to launch its Mazda Heroes initiative to recognize individuals who were making a real difference at a very difficult time.
Over 1,000 schoolteachers, nurses, healthcare workers, delivery drivers, nonprofit founders, students and good Samaritans across the U.S. were nominated by friends, coworkers and family for their selfless endeavors.
Fifty of these amazing people each received an award to honor their commitment to their communities. Many honorees received the new 100th Anniversary Mazda MX-5 Miata; an award-winner who took delivery of a Mazda CX-5 said it was perfect for her growing family.
The idea for the Mazda Heroes initiative came right at the start of the pandemic. Mazda dealers were offering free oil changes to healthcare workers and the dealers soon began hearing stories of extraordinary endeavours to support local communities. Mazda also discovered heroes within the company who were selflessly helping others.
Mazda North American Operations Senior Brand Manager Chris Hill says: "We saw within our own walls people making masks for healthcare workers, we saw our Motorsports Operations Director making face shields with 3D printers and mobilizing some of our own manufacturing facilities within motorsports to make PPE—and we just saw people taking care of other people."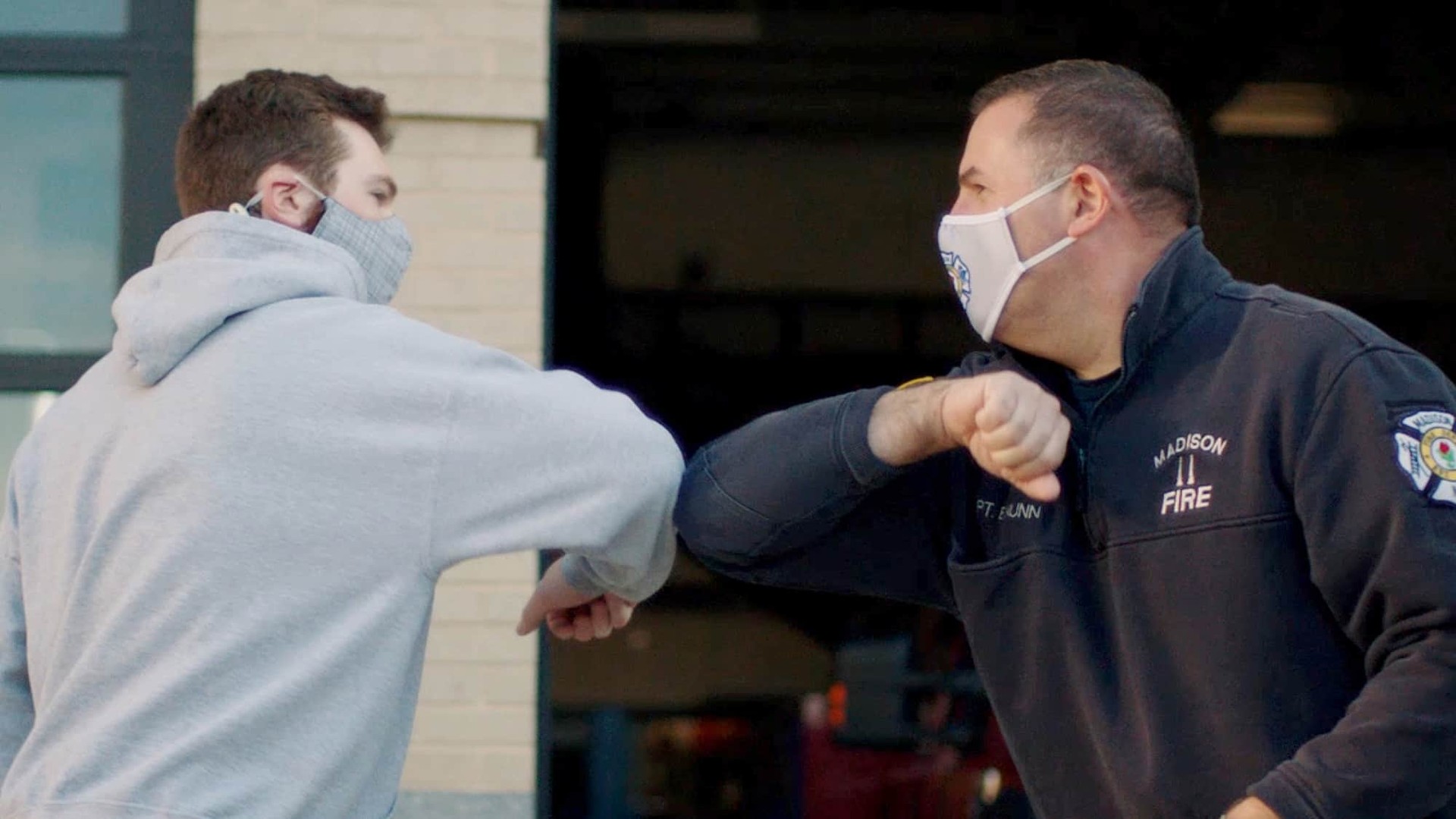 "There are so many people in our community who need to be highlighted."

Chris Hill, Senior Brand Manager, Mazda North American Operations
"We realized there's probably thousands of people like this around the country and we really wanted to recognize them. A diamond is created under pressure—and the pressure of this pandemic had a similar effect on people. There are so many people in our community who need to be highlighted."
Product and Corporate Communications Senior Manager Drew Cary adds: "This program honors individuals whose actions humanize our values of supporting local communities through selfless and innovative efforts."
Telling these stories and rewarding Mazda Heroes at such a difficult time in people's lives is part of the brand's ongoing mission. "Mazda will always find ways to uplift people's lives," says Cary.
Mazda Stories caught up with two Mazda Heroes to find out what drives them to help others and how their own lives have been uplifted by Mazda.
---
Jennifer Mark, Emergency Room Nurse, Coney Island Hospital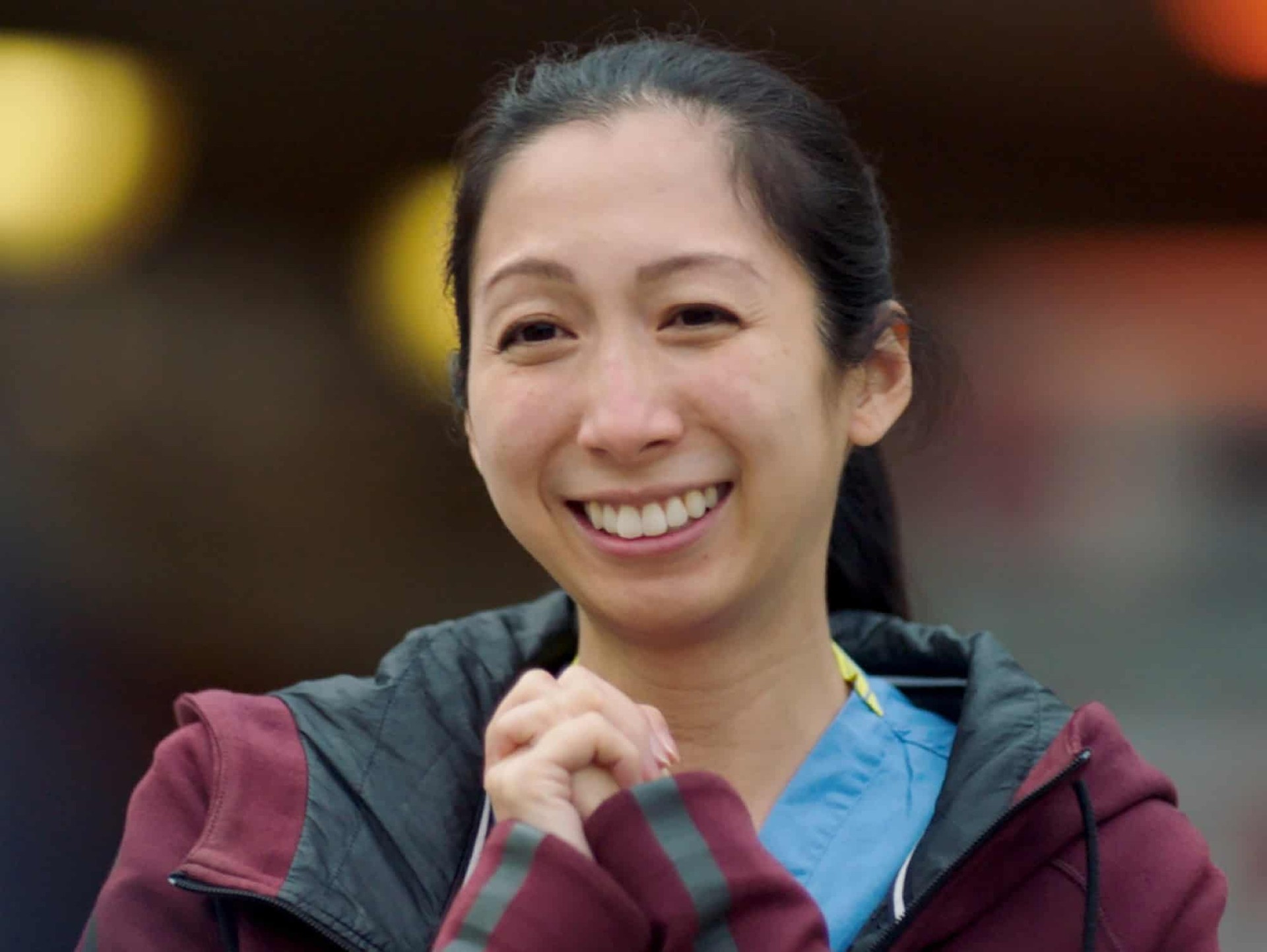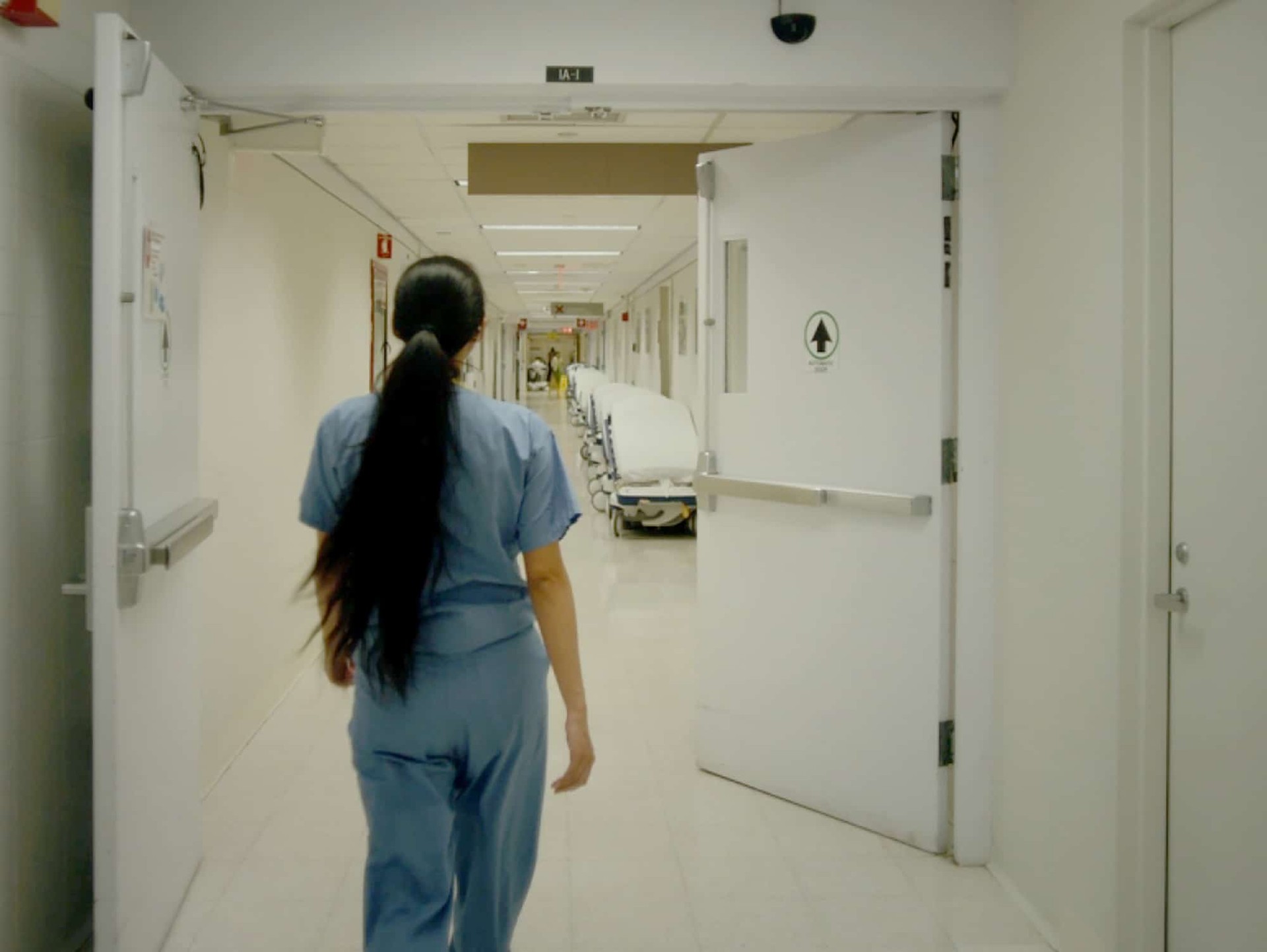 "I didn't think that I was doing anything out of the ordinary. It just felt like I was doing what I needed to do."

Jennifer Mark, Emergency Room Nurse
When the first wave of Covid-19 struck, New York was hit incredibly hard. For a time there were more cases being reported in the city than any single country outside the U.S. The emergency rooms were overrun, doctors and nursing staff overwhelmed.
At Brooklyn's Coney Island Hospital, 35-year-old emergency room nurse Jennifer Mark had recently found out she was pregnant. Yet despite concerns for the health of her growing baby, Jennifer never stopped working in the overcrowded ER. Her friend Daniel Wong says Jennifer was "a symbol of strength for the entire hospital," which is why he nominated her as a Mazda Hero.
Jennifer herself sees things differently. "There was never a time where I felt like I shouldn't do it," she says. "A lot of people ask me, 'Did you think about not going to work or taking your maternity leave early?' But it never once occurred to me that I should not go to work because I was pregnant. It was just an instinct in me that told me to keep going. I got into nursing because I wanted to help people and this was a time when I was really needed."
When Jennifer found out she had won a Mazda she was "speechless."
"I'm so humbled by the fact that they thought I was deserving. I didn't think that I was doing anything out of the ordinary. It just felt like I was doing what I needed to do."
Now on maternity leave with baby Aubrey, four-year-old Logan and husband Wilson, Jennifer says the arrival of a new Mazda CX-5 couldn't have been more perfectly timed. "During the pandemic my car had actually broken down, so this has been so helpful. It's so wonderful as I'm taking a little time off, but I'm planning to go right back to work after and hit the ground running. They definitely need as many hands as they can get."
---
Jason Erdreich, Teacher, Madison Junior School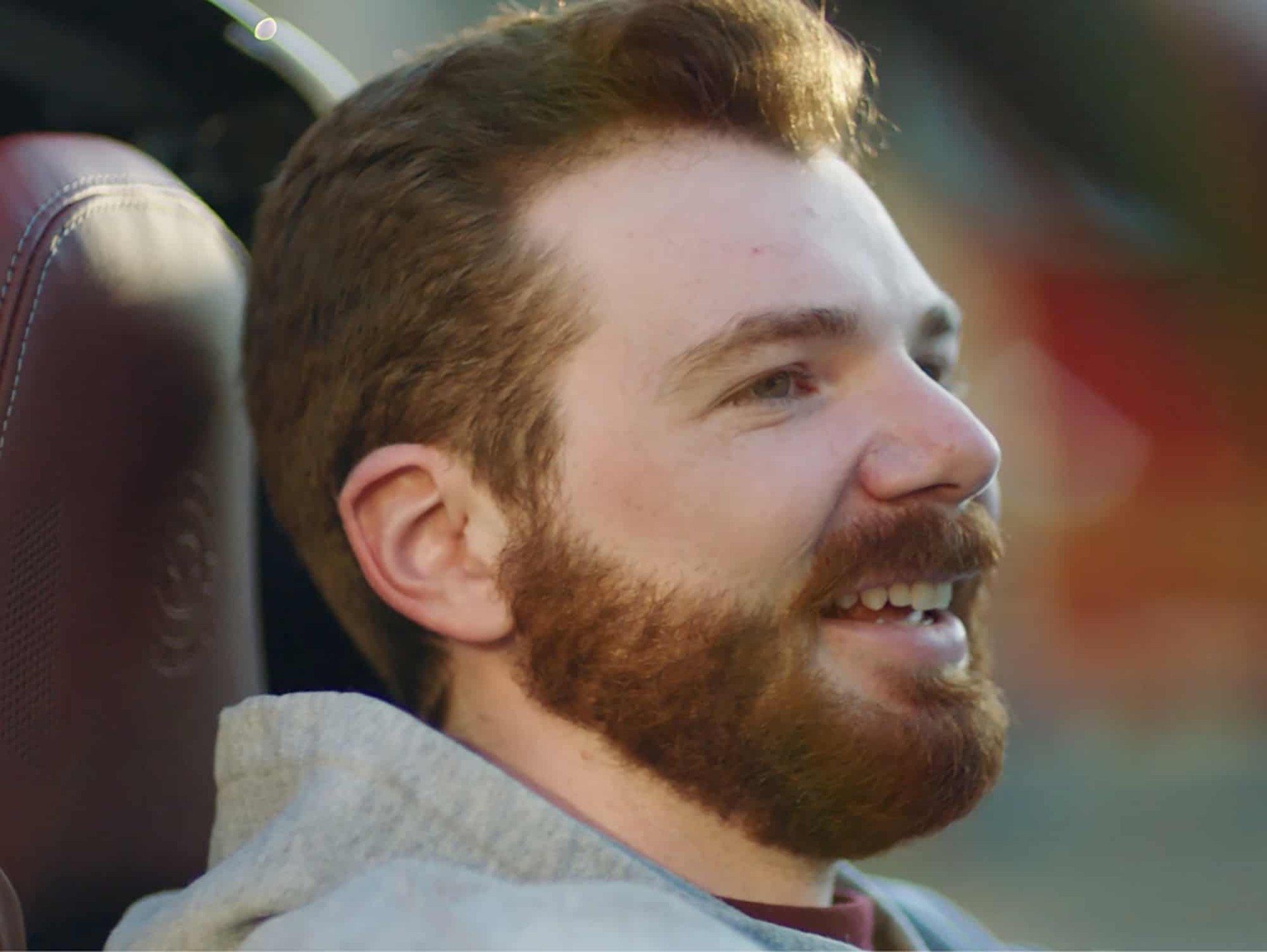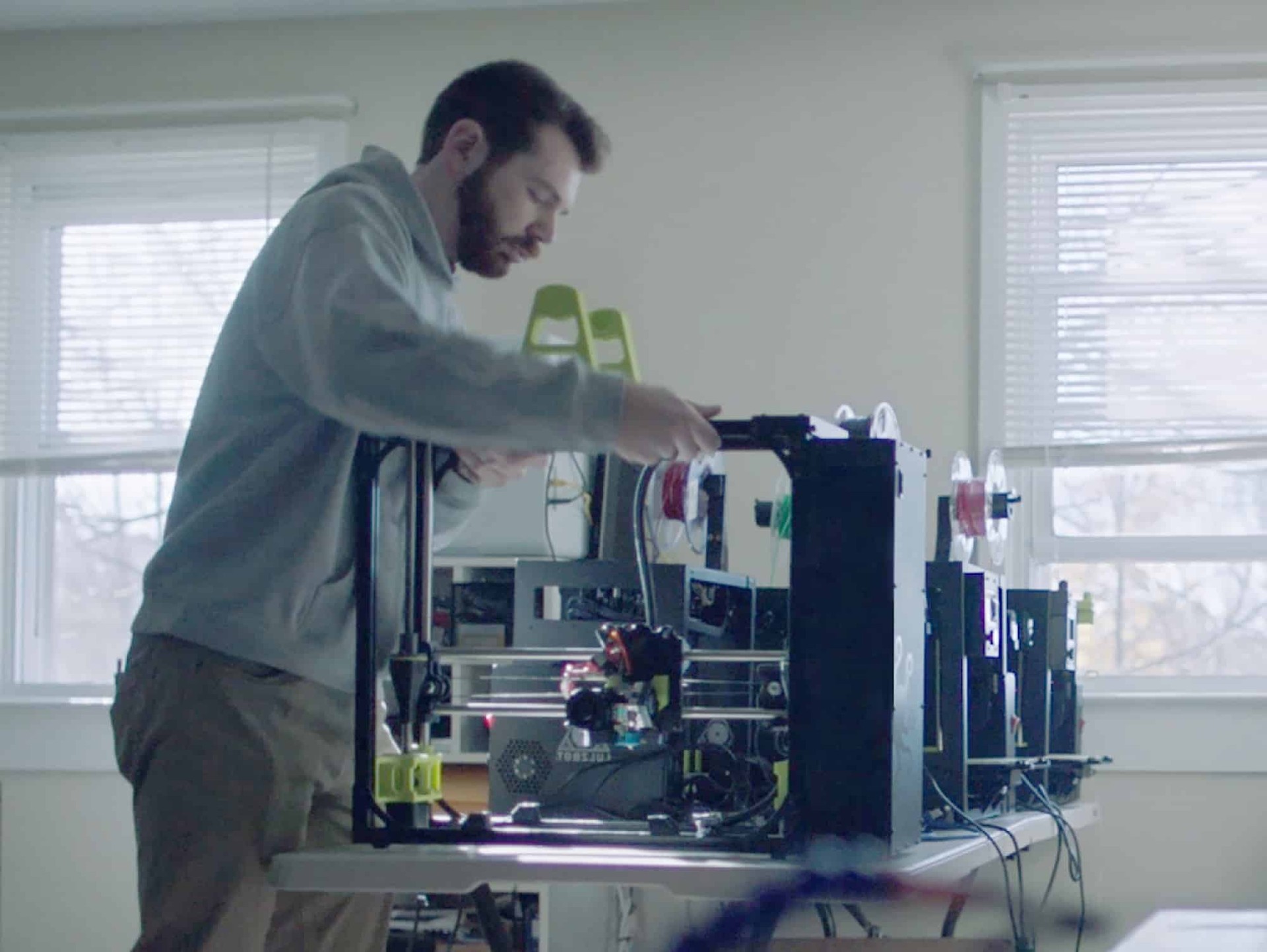 "I read that we were running out of protective equipment and it was time for makers like me, who owned 3D printers, to help. Why don't I do that, I thought? So I did."

Jason Erdreich, Teacher
Not that far away, in Madison, New Jersey, 27-year-old middle school shop teacher Jason Erdreich was getting to grips with home schooling.
"I teach everything from robotics to coding to woodshop. But at the core basis of everything I do, it's just teaching students how to solve problems and that's something I'm so passionate about," he explains.
"I remember reading that we were running out of protective equipment and that it was time for a Plan C, for makers like me who owned 3D printers to help. I live minutes from a hospital and I have my own 3D printers. Why don't I do that, I thought? So I did. I found files online for masks and face shields, and I started printing them with my two machines. I gave them to nurses and friends who worked in the hospital. After a week it blew up, and I was just flooded with requests. I thought, our school is closed and we have 15 3D printers, so I reached out to my superintendent and I got permission to bring all the equipment home and turn my very tiny little loft into a factory.
"Then I reached out to my students and I taught them about it. So I was teaching my students, 'Look at how what you do is literally saving lives. You're 11 years old, but you can make this difference just like I am.' Then I was flooded with former students, professors and people I knew, and we made this army of at-home factories. For six weeks straight, around the clock, we were just printing, and soon actually started to design our own things as well."
Jason and his army produced tens of thousands of pieces of PPE, and his wife, Cara, nominated him as a Mazda Hero, despite the fact that half of their home had been taken over by 3D printers. As a serious Mazda enthusiast who inherited a first generation Miata from his uncle when he was 16, Jason was overwhelmed to receive his new 100th Anniversary MX-5 RF.
"Every time I get in, it just doesn't feel like mine. I'm used to having one that rattles and squeaks and doesn't start—and having one that has a push button start and heated seats, I feel spoiled."
---
Words Nik Berg
Photos shot utilizing COVID safety measures and some photos involve several members of the same household.
find out more
Mazda's centenary awards program
Meet the Mazda Heroes supporting their communities